The last new year holiday, some guests visited our YouMe School Khotang. We are so grateful to you for using your precious holiday to come all the way to far mountain regions of Nepal. We are so happy to be able to share your impressions with everyone here.
Please have a read!
---
Q. What kind of experience were you expecting out of the visit?
My choice to go to Nepal stemmed more from an inexplicable impulse than a reasoned decision. I heard about YouMe Nepal from a friend, Ryuichi, while I was on working holiday in Japan, and got involved with some translation work from Japanese to English. I liked the idea of the organisation, providing education to young people in Nepal, and the translation work was a productive way to  practice my Japanese.
(The Founder Sharad Rai's speech contest video with subtitle Ruth helped to translate for)
I had never considered going to Nepal in the past, and although I enjoyed traveling, I had never been to a developing country. I didn't consider myself an active or adventurous type of person, and going to an intrepid country like Nepal sounded impossible for me.
But as I was translating the webpage for the new years YouMe School visit programme, I read the amazing stories of the many others who had visited in the past. As I tried to find ways to express the accounts of their experiences in English, I found myself moved again and again, sometimes to tears. I realised that this was an experience that was indescribable and unforgettable for so many people and started considering going myself. I thought 'what am I thinking?' but the more I thought and prayed about it, I realised Nepal was on my heart, and I couldn't wait to go and see Khotang and the YouMe School and it's students for myself. I was lucky enough to get the opportunity to spend 5 nights, and almost 6 days in Khotang, even extending my stay 1 day before going back to Kathmandu.
Q. Once you decided to join the visit program, did you have any particular preparation? If yes, what kind of preparation did you?
I am not an active person, although I do plenty of walking in Japan and New Zealand. But I couldn't have imagined the walk from Chumakku to YouMe School. I tried to eat well and exercise at least 10 minutes everyday to strengthen my legs for about a month in Japan before I left for Nepal. But the walk to the school was sometimes like rock climbing. I was actually really surprised that I could manage it though, especially at the beginning of the trip while I was still fresh. Walking with the YouMe school students was such a special experience, and holding hands and following behind the confident little feet gave me the energy and endurance I needed to keep going. Even though it was a tough walk, I remember being surprised that I didn't feel like it was tough at all. Walking with the students made it seem easy.
Q. How was your experience staying in Durchhim village of Khotang (place where YouMe School is located) How long did you stay there and how did you cope up with your stay?
It's hard to put my experience in Khotang into words. It seems like no words could really express the feeling of being in a place of such pure beauty. The scenery alone was enough to move me to tears. The breathtaking mountains, valleys and night sky had a transcendent kind of beauty I'd never experienced before, even in my homeland New Zealand. The buildings and villages perched in precarious looking nooks along the mountains, expressing a kind of defiance against nature itself, a carefree confidence that was characteristic not only of Nepal but of its people.  I felt like I was at the top of the world.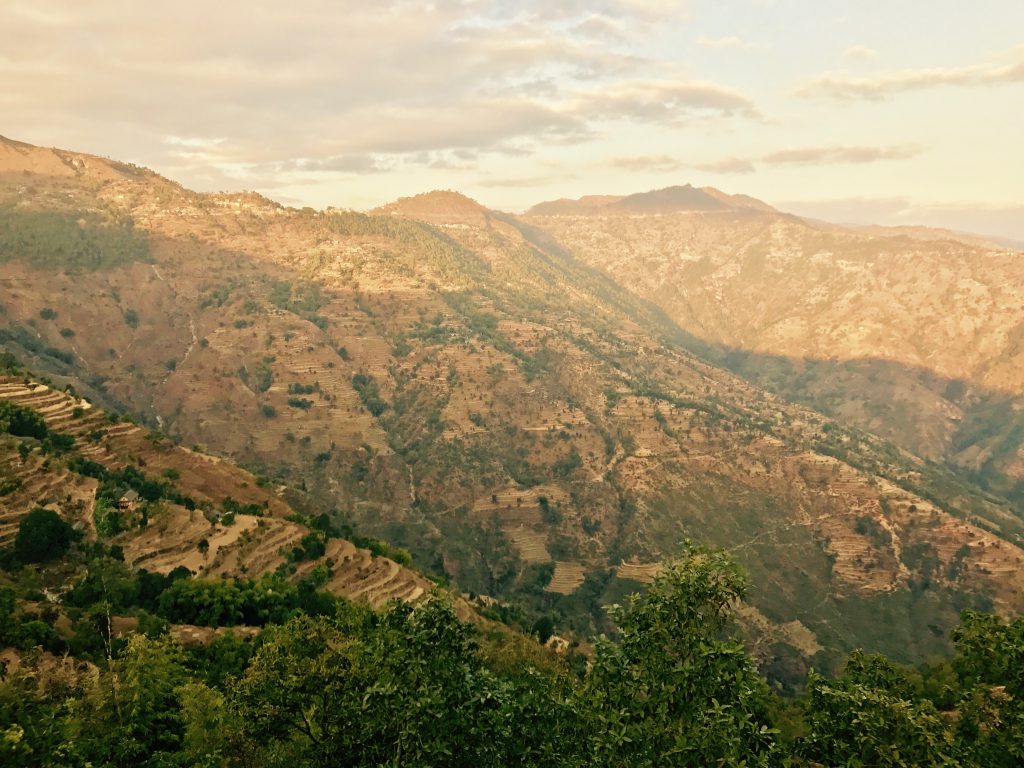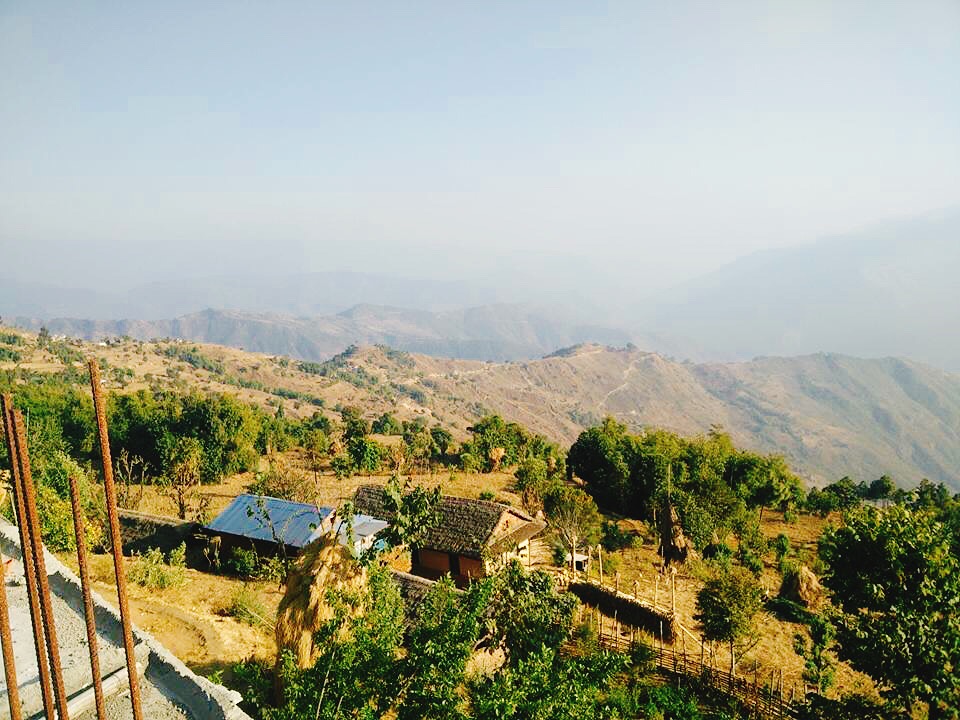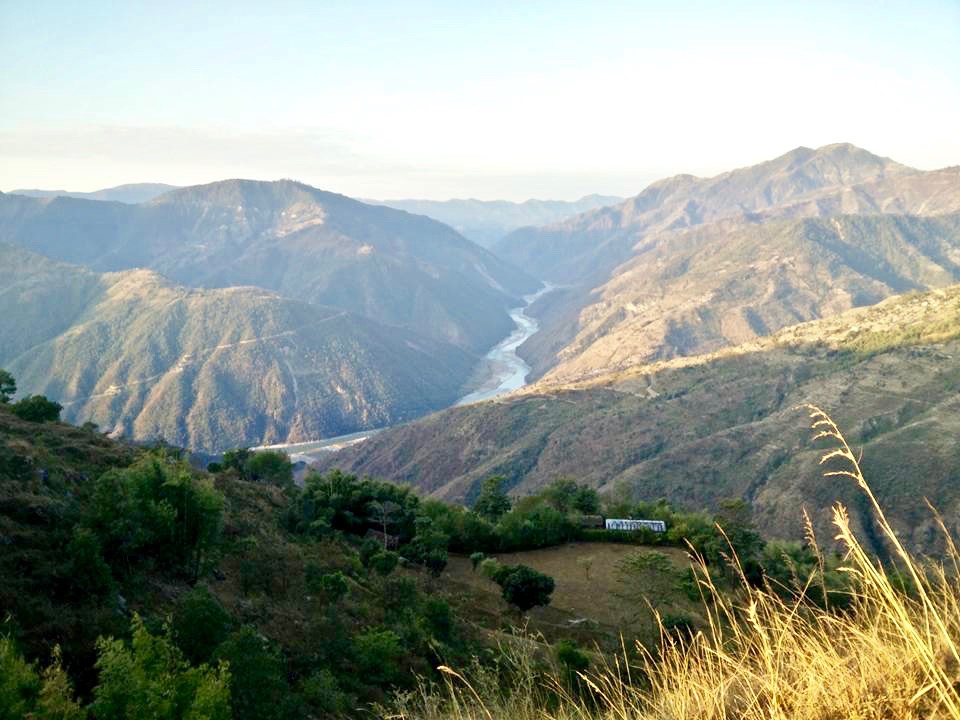 But the beauty of nature was by no means the biggest highlight of the experience. If anything, it was the people I met, the hospitality I experienced, and the hope in the students faces as they studied so hard. Although there were so many beautiful and memorable moments of the trip, it's the students that stick with me the most. No matter where you go, children seem to have a certain openness and purity which a lot of adults lose as they grow up. But these YouMe children were especially so. Despite their initial shyness, these kids have amazing ability and grit. I knew that a lot of them walked for hours every morning and afternoon to get to and from school, but walking with them myself (even just for a 1 hour commute!) made me realise the endurance and drive they have just to come to YouMe School. Not only this, many of them get up early in the morning to do really tough chores or farm-work at home, and the same when they finish school and get home in the afternoon. Despite them being pushed to work at a level which most first world kids could not even dream of, they are also passionate about their studies. From the tiny kids in the nursery class who memorise spelling of English words, to the top classes reciting definitions of English words that some native English high school students would probably struggle to understand, these are ridiculously hardworking students. By witnessing the classes, you can tell these students are soaking up all the information and teaching they can get, and working hard to retain the information. When you see students who are this committed, it makes a lot of the (still very hardworking) students I've met look lazy in comparison. These YouMe students have so much potential, so much energy and so much drive, and through YouMe school their futures are looking brighter day by day. I can't wait to see the progress they continue to make.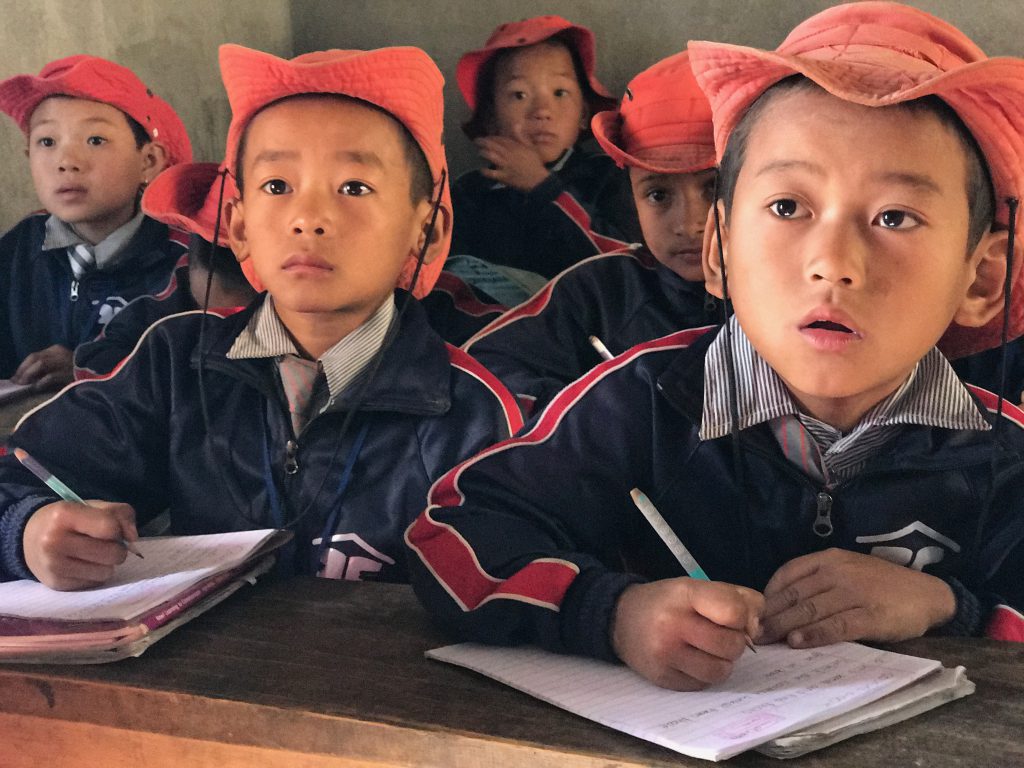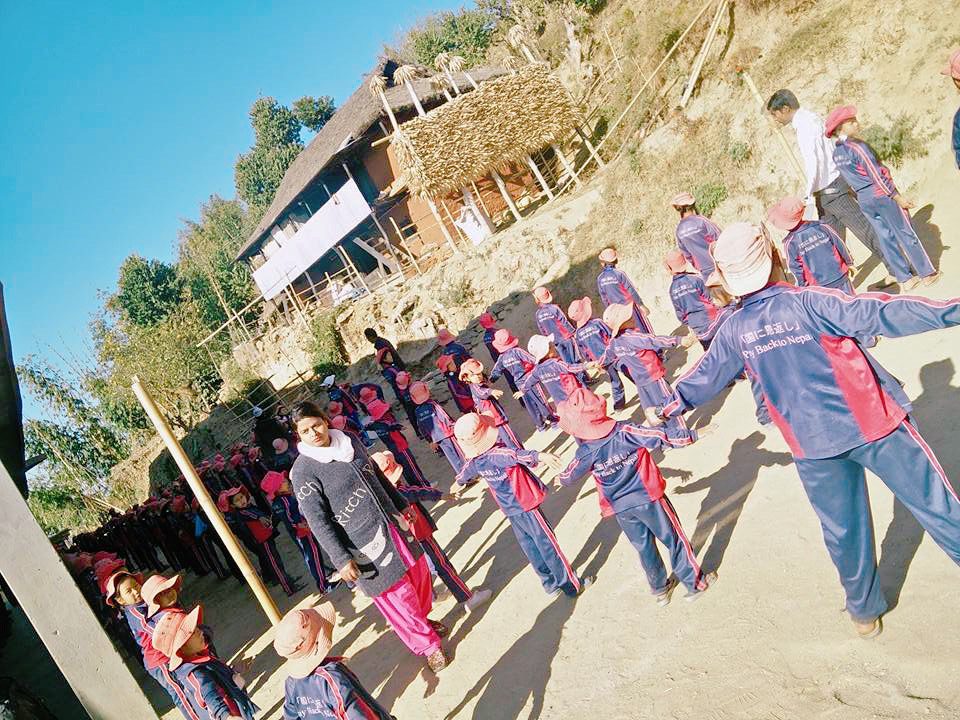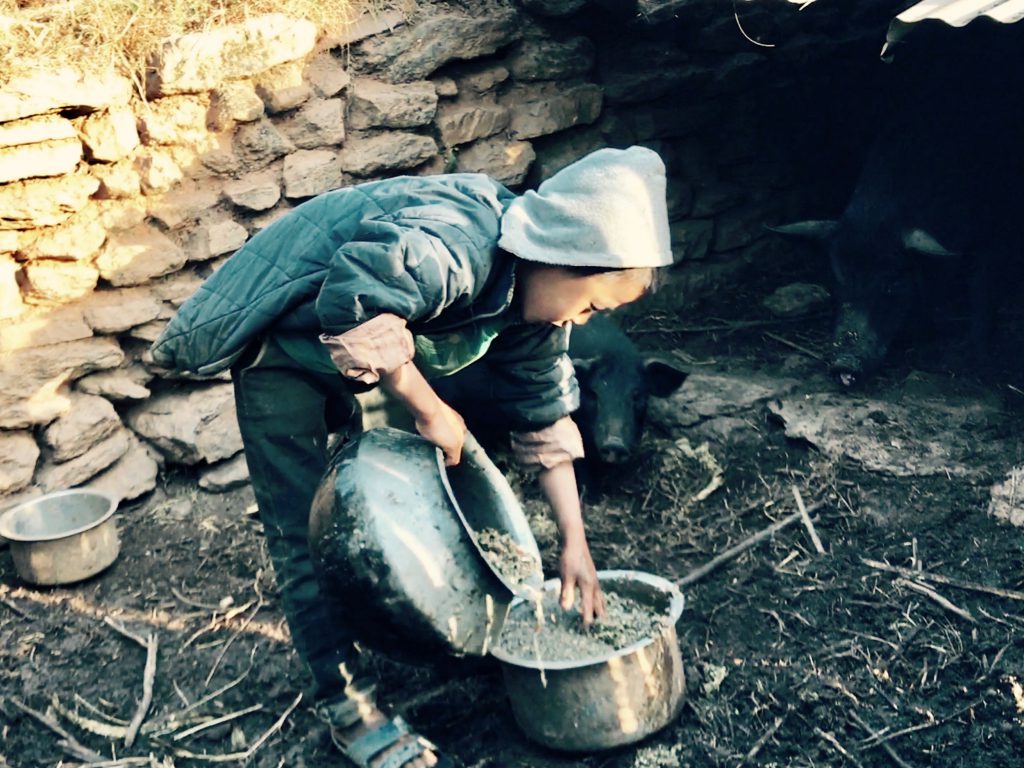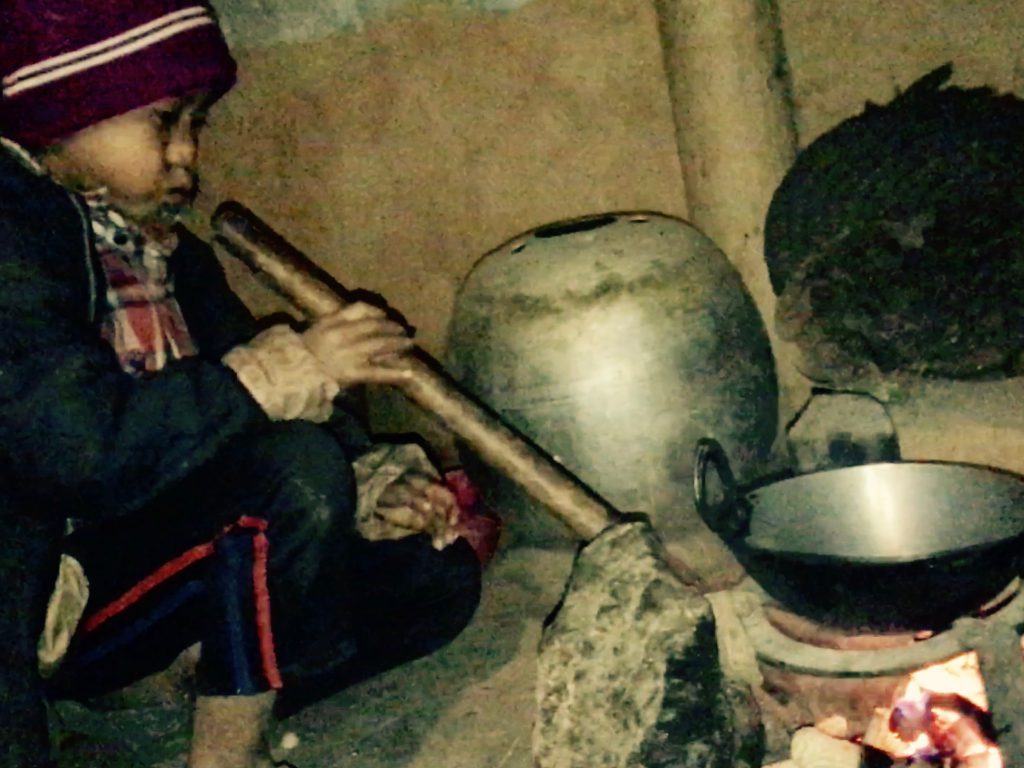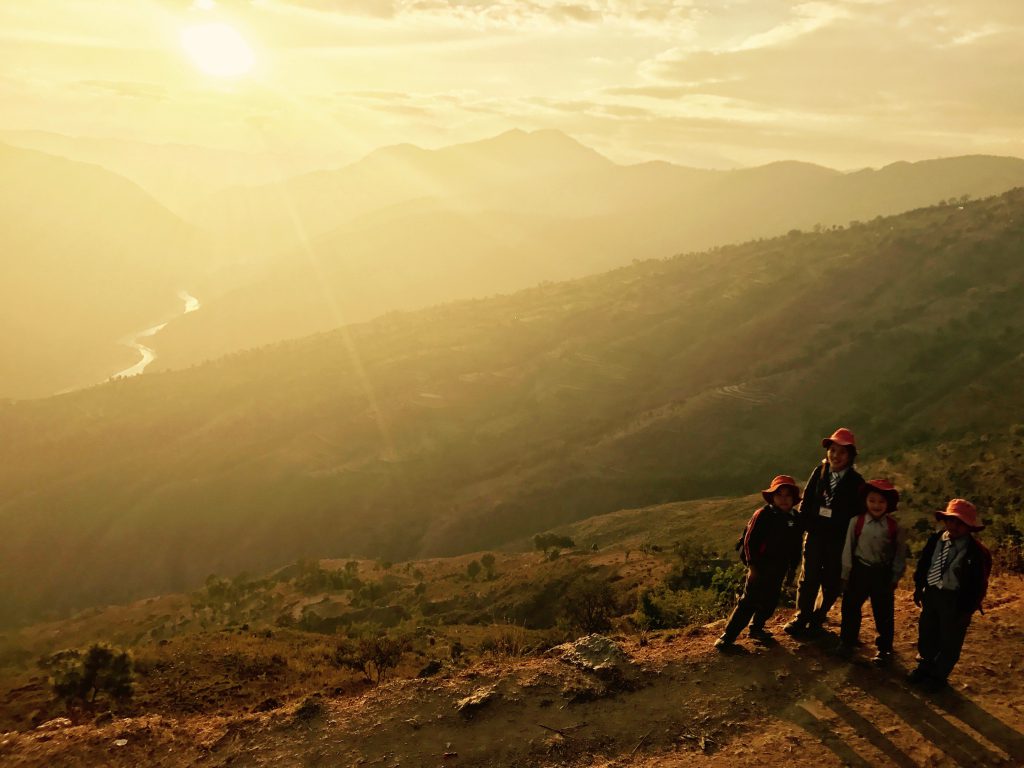 Q. Was there any change in your way of thinking after the program?
The main thing that stays with me is the memory of the YouMe School students. Those sweet, pure, hardworking kids are still on my heart even after leaving Nepal. When I think about their bashful smiles and echoing choruses of "Thank you miss for teaching us very very well!" my heart swells. I miss those kids so much it makes me want to cry. But more than that, it makes me want to help. It makes me want to spread the word. It makes me want others to see and experience the magical power that these students have.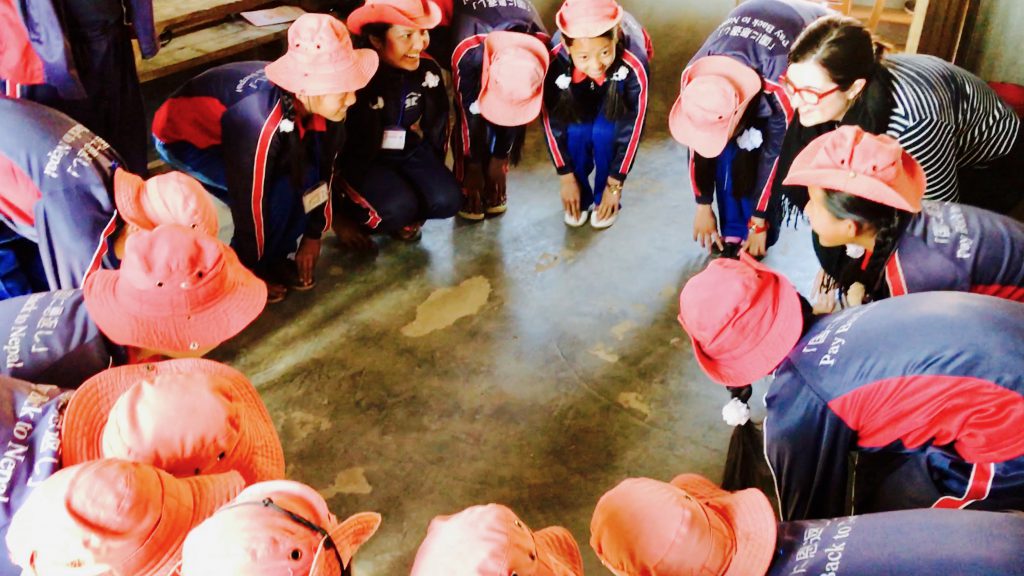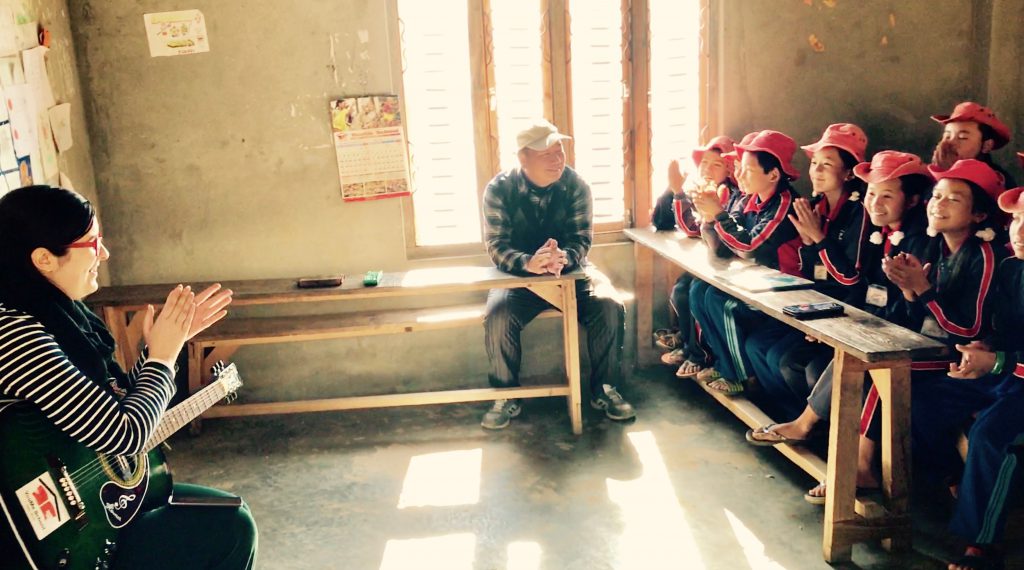 We need more YouMe School students in the world. We need more resources for YouMe School in Khotang and we need more YouMe Schools!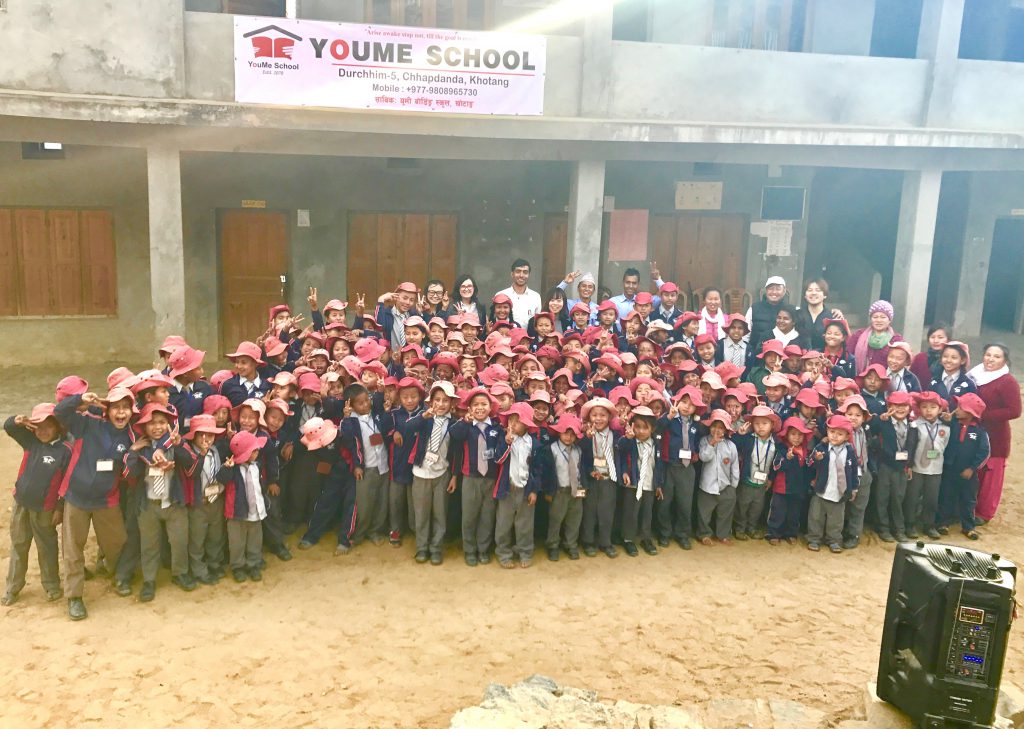 Q. Do you have any ideas to make this kind of program more successful?
One of the things I would have done differently is preparing for lessons with the students. I thought I would have time to prepare while I was in Khotang. I thought maybe I would have a meeting to discuss my options with the other teachers or have some guidance from YouMe Nepal staff. But I realised that if I were to do any lessons with the kids I had to decide what I was doing myself and just do it. It was nice to have the freedom to decide what I wanted to teach the kids. But I wish I had known that it was very open, so I could have prepared properly before coming to Khotang. I also assumed I might have some time for preparation after school when I was at the homestay, but the experience of spending time with everyone was so special I didn't want to use that time. If YouMe had a system where visitors had to submit some rough lesson plans, it might encourage people like me to prepare beforehand and make some more effective lessons. I still really enjoyed the lessons I taught with the students and with the teachers though, and I hope it was valuable for them. I think it would be a bit more stressful for someone who didn't have teaching experience though.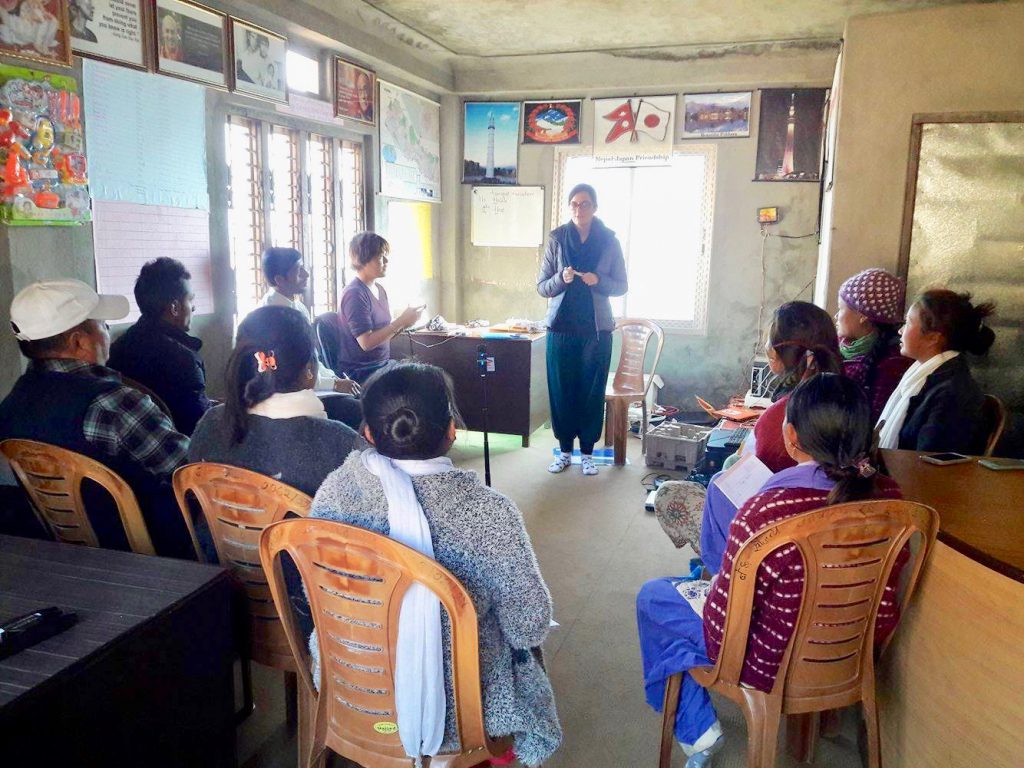 I really would like to encourage the teachers at YouMe School and request that they are given continued support. I was also lucky enough to hold two workshops with them covering English pronunciation and grammar and some language teaching techniques. These teachers are top level educators, with huge passions for the students they teach. They endure quite a difficult lifestyle in Khotang because they are passionate about real education and about teaching at YouMe School. They are also eager to learn and improve, and would love more training and professional development. I know this is something YouMe Nepal is working on but I really feel with more training and support these teachers will be able to provide even better quality education to the students. The teachers are really the source of all the students' knowledge and it is because of them that these students have grown and learnt so much. The teachers also work very hard to prepare their lessons outside of class and some even do extra private lessons. I know in New Zealand teachers get no-contact hours during school time every week in which they don't have to teach students so they have time to prepare. I'm not sure if that's possible for these teachers or whether it's already happening, but I want to acknowledge the time and energy it takes to prepare for lessons. These teachers are working hard and need continued support to prepare even better lessons for the students. I'd like to keep in touch with them and maybe send through some resources for other teaching methods for their continued professional development.

Q. Did you get something out of this program? Were you satisfied with this program?
I enjoyed the experience more than I could have ever imagined. Being in such a remote place with so few luxuries sounds harsh for someone who hasn't experienced it. But the warmth and hospitality of the teachers, staff, students and villagers felt more real, honest and satisfying than even the most luxurious first world lifestyle could ever be. I came to really understand that the things I took for granted as necessities were things many people went without. But instead of feeling inconvenienced or frustrated, I was overwhelmed by a feeling that I was being cared for and looked after. On a personal level, having never been to such a rural place before, I surprised myself at how well I was able to handle it. I found a renewed sense of confidence that no matter what the circumstances, if I had faith, then I would be able to do anything. When I was young I wanted to be a Christian missionary and go to foreign countries to help people, but as I grew up I thought it was something I wouldn't be able to do because I wasn't strong or adventurous enough. Coming to Nepal helped me to prove to myself that even if it is tough, I am able to go to places and do things that seem impossible, I just need to trust in God more and follow his plan for me. Despite coming to a country with strong Hindu and Buddhist faith, I actually feel that this experience has helped me to become closer to God as a Christian. I had the chance to visit a small church in Khotang, and the warmth and joy I felt there worshipping with other Christians was a really special experience for me. I felt that maybe God had guided me to Khotang, and also to that church to meet those Christians. I wish I could somehow keep supporting that little church on the road from YouMe School to Halesi. I would like to donate to them if possible, or visit them again one day.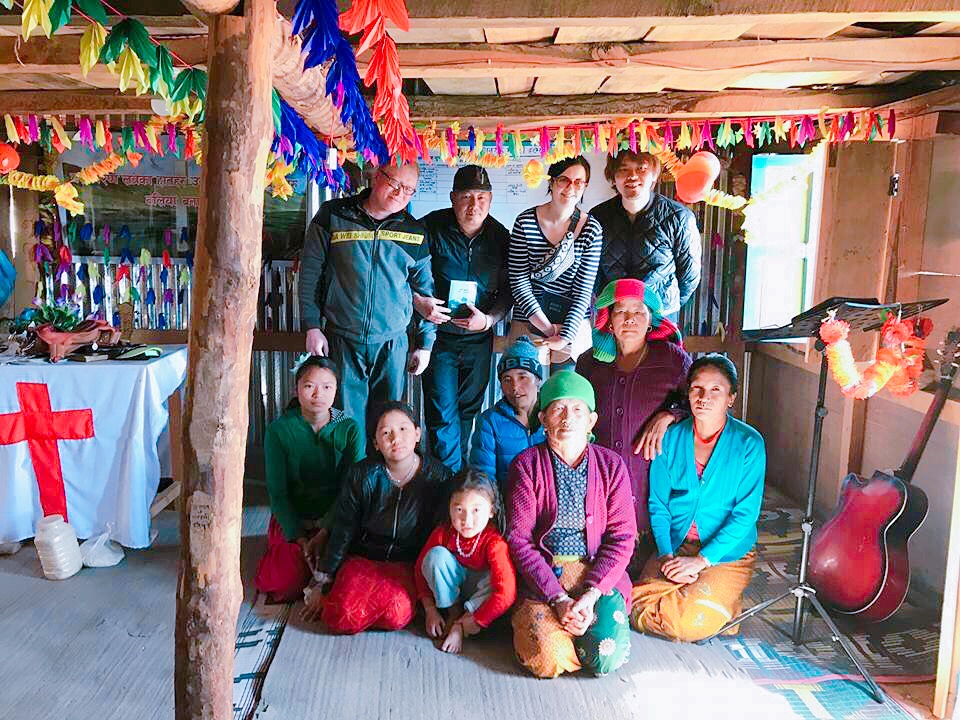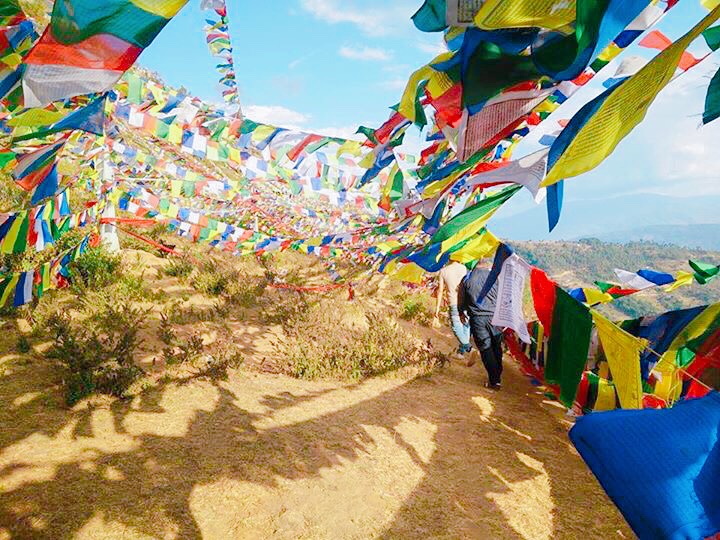 I would love to visit Khotang again, perhaps even next year if it fits with my finances and work schedule. I'd like to maybe visit for longer if possible, maybe 2 weeks or more, and make sure I am properly prepared, with resources for the teachers and students that they can continue to use in the future. I would also like to express my heartfelt gratitude to all of the YouMe Nepal staff and team who made me feel so welcome from the moment I arrived in Kathmandu. I felt as though I was taken in as family and welcomed, from Nisha meeting me at the airport and travelling with me for many hours on the long jeep ride, to Jharana making me delicious food and Chiya and teaching me the most important phrases of Nepali language like 'khana mitho cha' and 'bhok lagyo', also Sate for her beautiful words of wisdom and encouragement, and of course Ryuichi, for getting me interested in YouMe Nepal in the first place. I'd also like to say thank you to everyone at the Chumakhu homestay, like Sajana for her delicious cooking, and Tanaka kuchipa for his cheeky smiles. I feel so blessed to have met you all.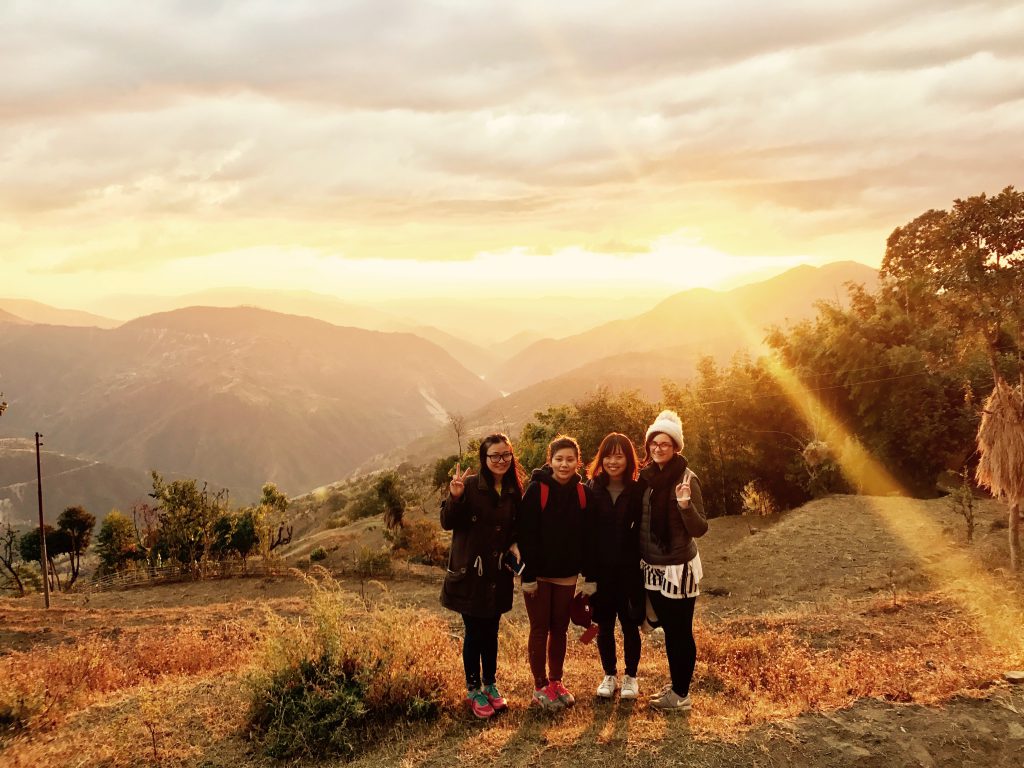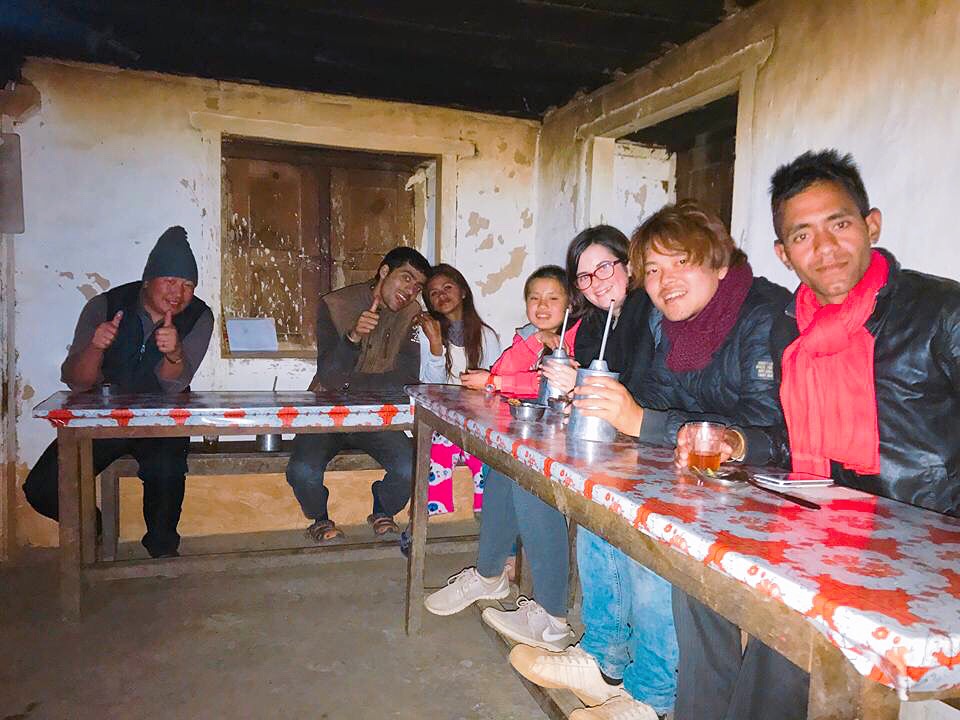 Q. How do you understand YouMe School or YouMe Nepal as for now?
I understand that YouMe Nepal works to provide educational opportunities for students at YouMe School in Khotang, supports other students who have difficult circumstances, and is also working towards opening a second YouMe school. What I admire about YouMe Nepal is that it is a charity run by Nepali people for Nepali people. Sharad and all the YouMe staff have built a grassroots organisation inspired by their own experiences in Nepal, but also with influences from experiences in foreign countries like Japan. I really appreciate that this organisation is not about foreigners intruding on a country they don't understand and implementing new methods, but it is run by people who are from Nepal or who have experienced and understood the situation for themselves and know best what the students need. I would also like to continue supporting YouMe Nepal with translation and financial support as far as my work situation allows. I will be returning to New Zealand next month and looking for work, so I am not sure what my new lifestyle will be like, but I definitely want to keep YouMe Nepal in my life somehow.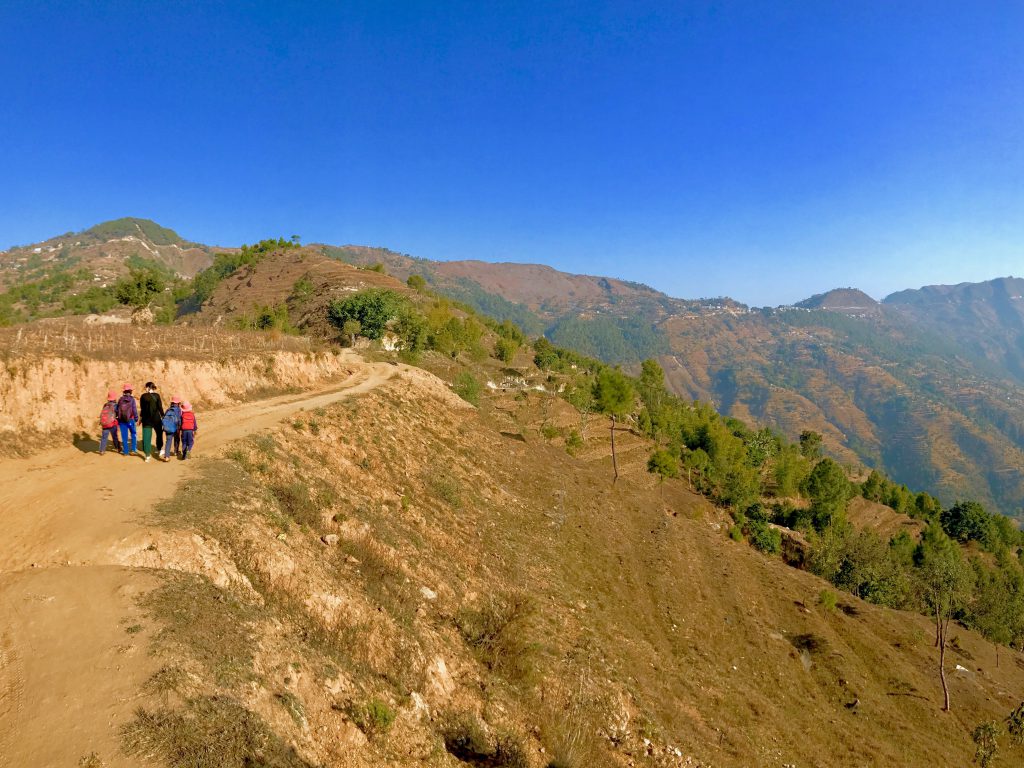 ---
Thank you very much, Ruth!
We are welcoming your visit to YouMe School.
You can see this link about visit program.
If you have any other questions or concerns, please feel free to contact us at info@youmenepal.org .

We're looking forward to hearing from you!