Thank you for your on going support.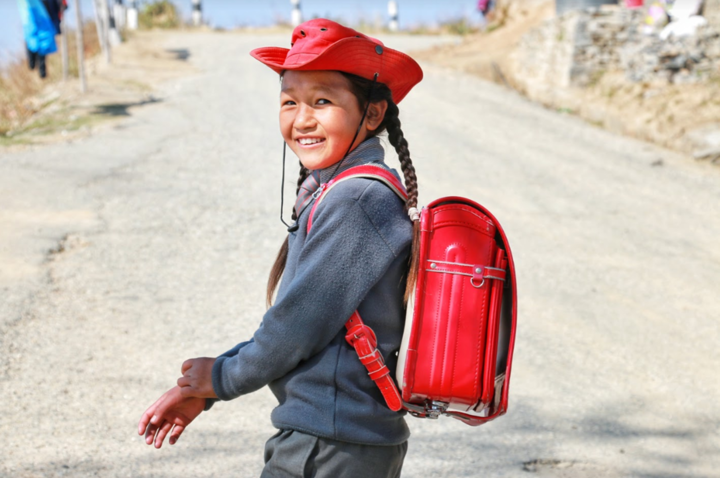 The world is going through an unprecedented plight of the Covid-19 pandemic and each one of us affected by it, especially the educational system leading to almost total closures of schools and colleges.
As we continue to fight the battle we are hopeful to overcome the crisis and get back to normalcy very soon.
Our Nepali New Year just gone by we wanted to look back to a year full of unforgettable moments, challenges and achievements. This year has been a very eventful one for us.
We are ready to embark on another year full of best memories with new initiatives, targets, educational practices and aspirations.
Let's look back at our projects in 2019.
---
<Khotang School>
Extra-Curricular Activities and Inter House Events Archive
As a part of our effort to inculcate in students the importance of co-curricular activities allow them to learn about new skills, time management and improved self-confidence along with the teamwork spirit.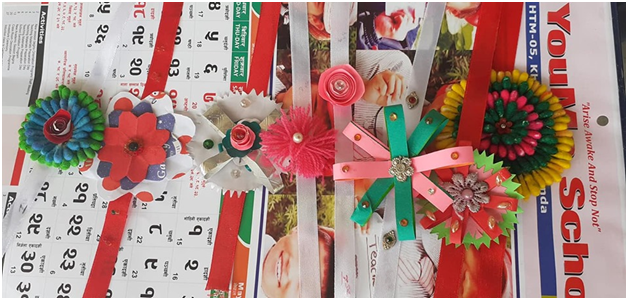 Rakhi made by students for Rakhi making competition
Rakshya Bandhan or Rakhi is observed in Shrawan month in Nepali Calendar and in August month for the English Calendar, likewise it has a significant importance in Hindu religion as this day celebrates the bond between a brother and a sister tying a rakhi around the brother's wrist. Students made beautiful rakhis for their brothers and enjoyed this creative activity thoroughly.
Inter House Musical Instrument Playing Competition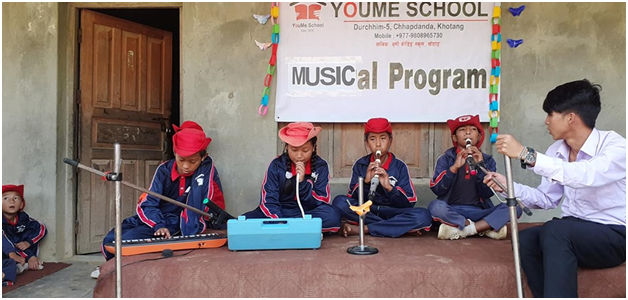 Inter House Singing Competition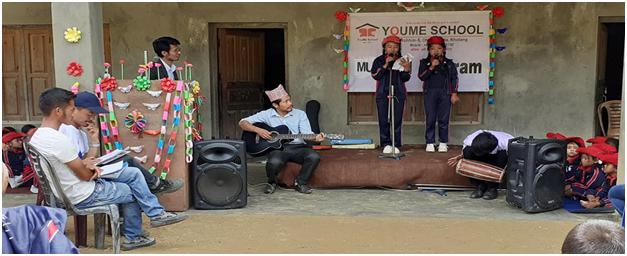 Inter House Speech Competition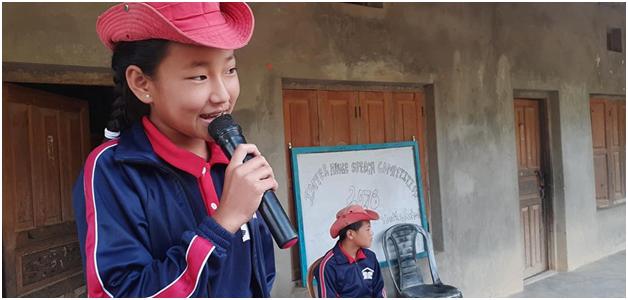 Inter House Dancing Competition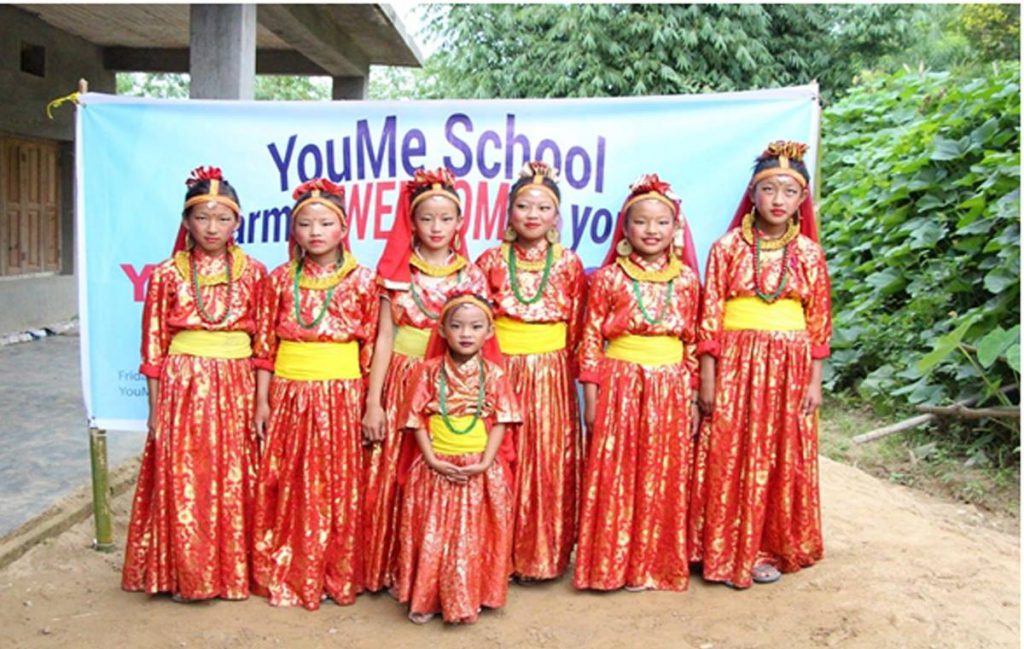 Throughout the year, almost every Friday each house presented different programs showcasing their sheer talents and creative skills in the meantime continued to entertain the school masses with their dynamic energy and confidence.


The activities involved singing, dancing, elocution, spelling bee competitions where all the respective houses actively participated to put up magnificent and outstanding performances each time.
We truly believe that this type of event helps to develop a team spirit, boosts their confidence and learns a new set of skills that can be beneficial in their personality development.
YouMe Farm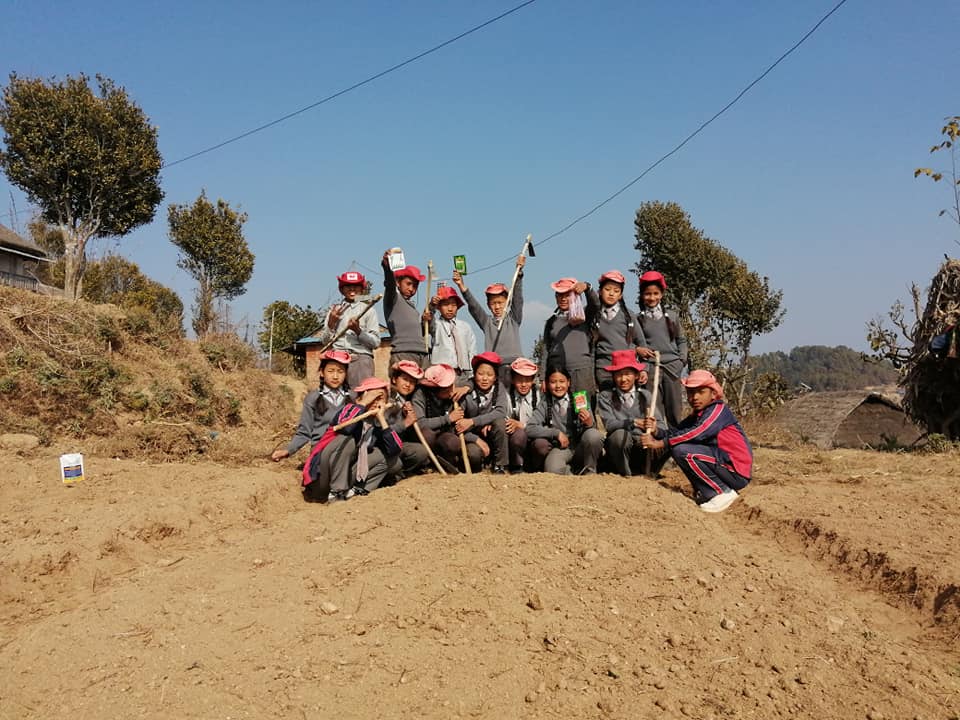 The study of agriculture and farming in student's activity in school has highlighted the wide range of benefits and positive effects on their learning. We have tried providing them with an opportunity to learn outside the classroom, be aware of the importance and benefits of a healthy environment and surroundings.
We believe this type of interactive activity contributes to the physical involvement of them to actually taking part in the whole process of farming which can be hugely satisfying when they see the result and the achievement.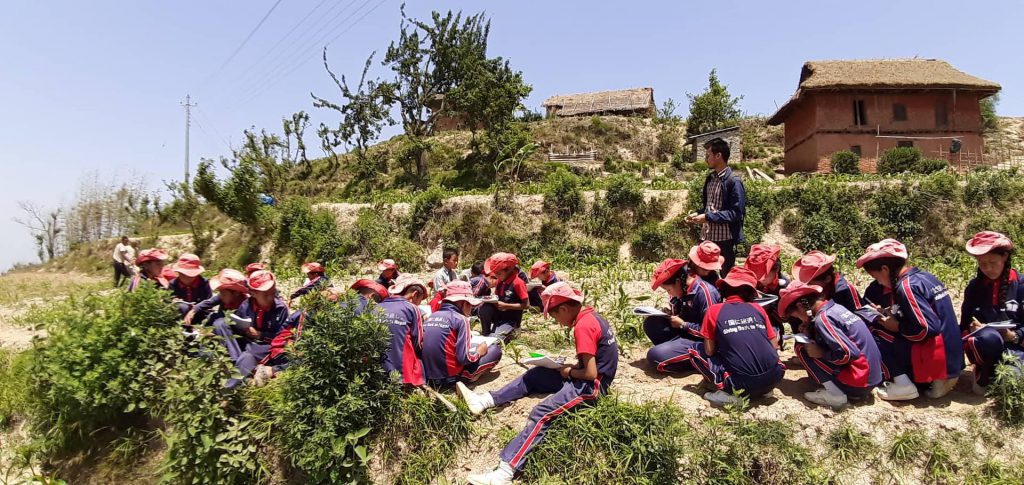 World Environment Day Activity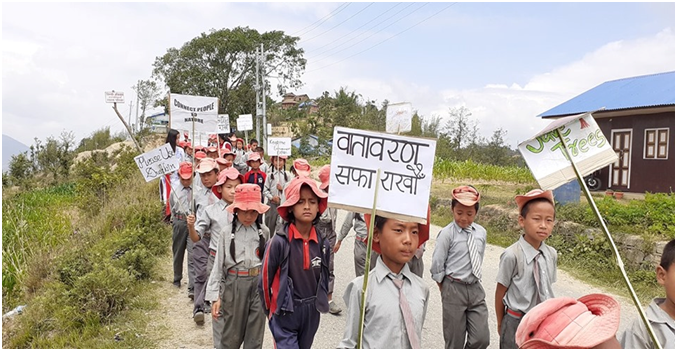 Our school celebrated World Environment Day where students were informed about the environmental issues and significance of having a healthy nature and habitat for living.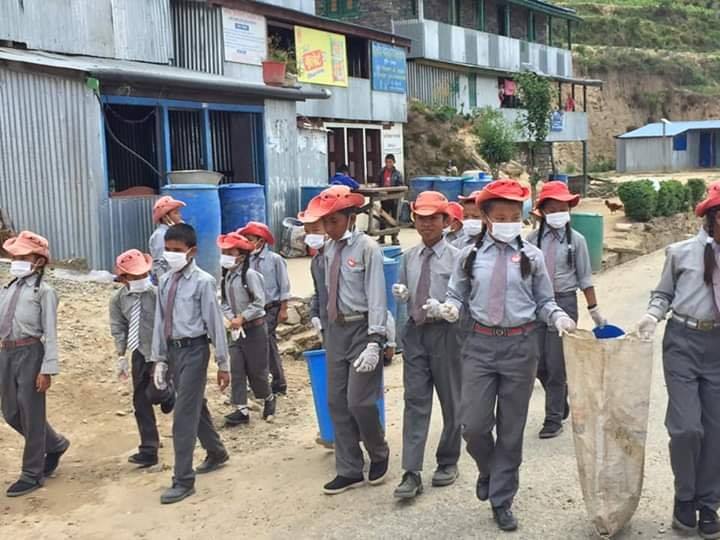 They visited nearby places and did their little contribution by cleaning up the neighborhoods as we truly believe this kind of actions can help them learn more about the process and environmental issues and problems so that they can  help to build the future of our planet is safe and worth living.
Japanese Bag Distribution Program (At YouMe School-Khotang)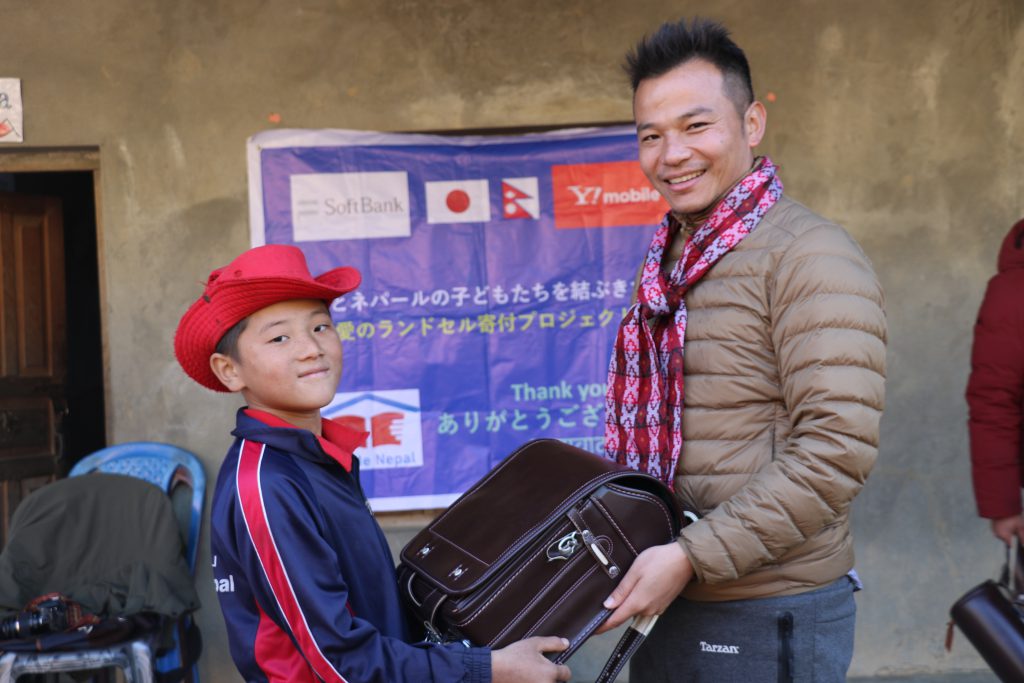 We had a small program organized where students from grade II to grade VI received the bags, students were overwhelmed and overjoyed, and they immediately started carrying their bags. Their happiness knew no bound, we could see how excited and curious they were to receive those bags.
We had guests from Japan and Kathmandu who performed, inspired and had loads of fun with our students
Sports Week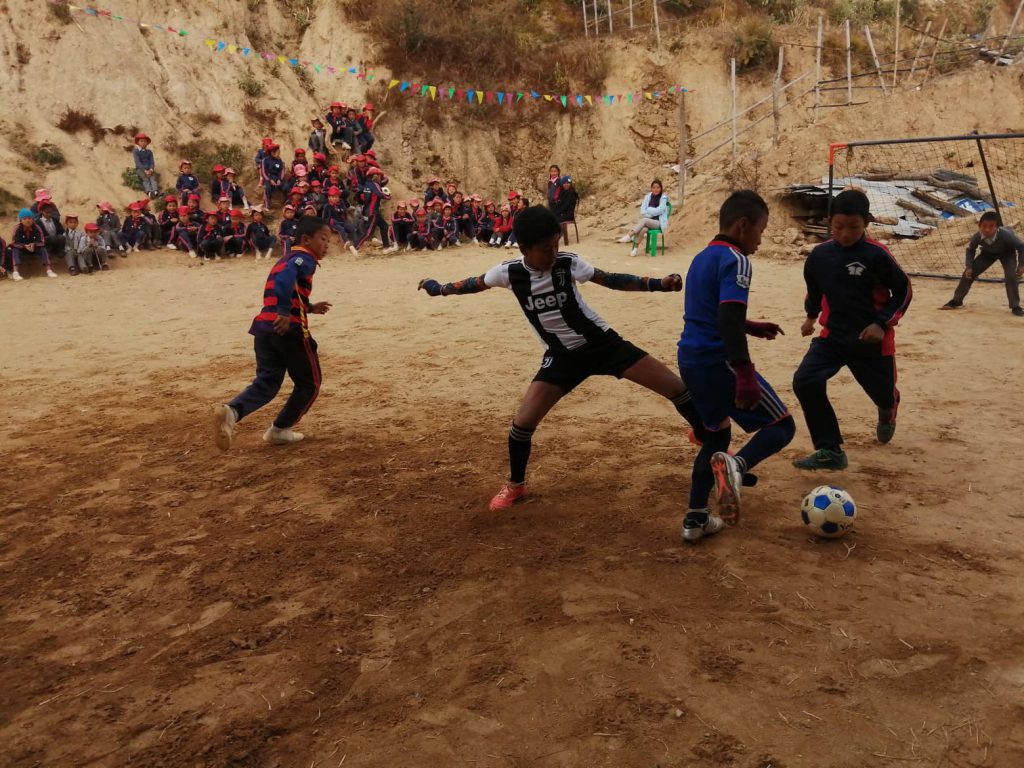 This year we had a Sports Week at school with the belief of encouragement in participation of students in games activity. We had a variety of indoor and outdoor games lined up in which students participated with exuberance and enthusiasm.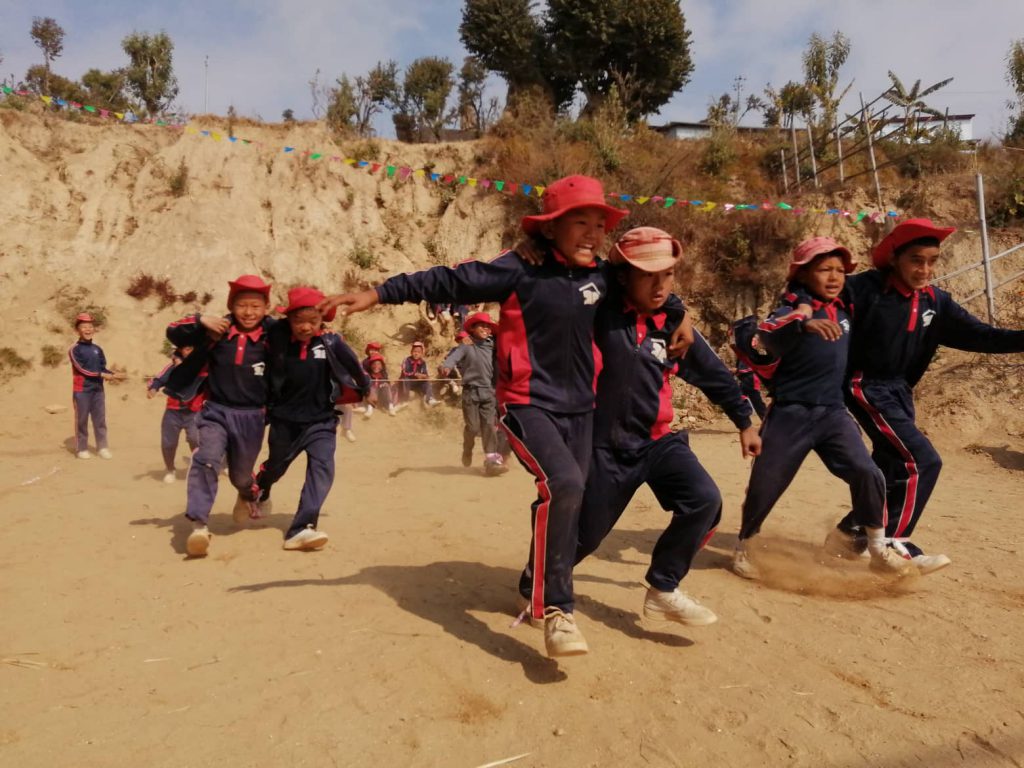 This sports program helped us in identifying talent in particular sports and gave more exposure to our students.
Picnic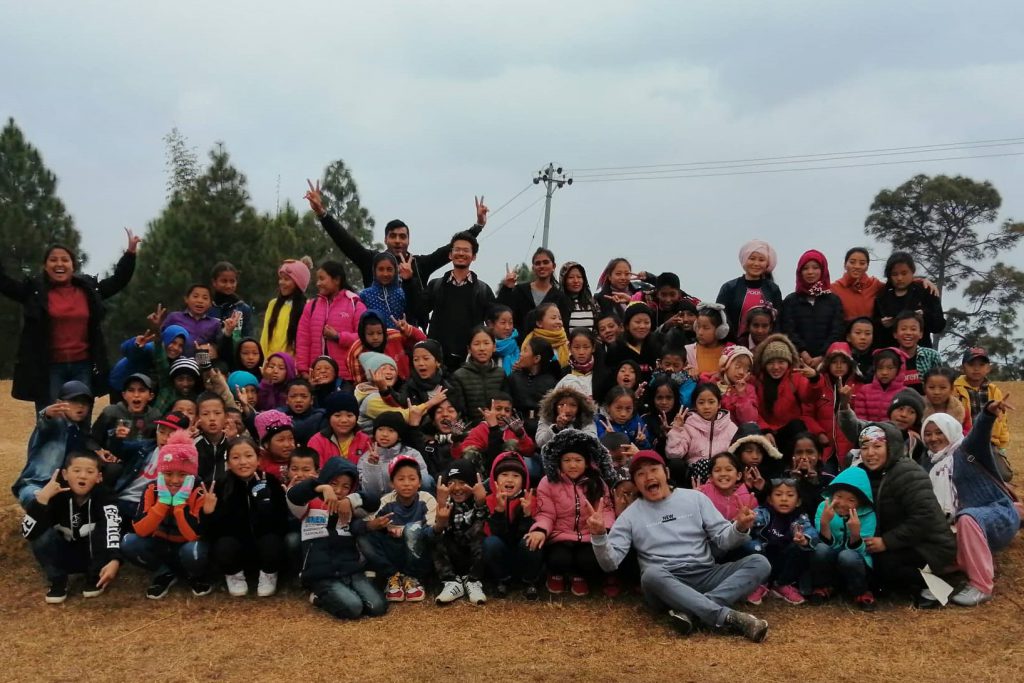 The school organized a one day picnic,where students from Grade I to VI were taken to a place called Jurethumka in Khotang.
They carried out a host of activities like musical chair games, badminton games and several other interesting games.
---
<Biratnagar School>
Lockdown Learning at YouMe School,Biratnagar


With the Covid-19 pandemic and the nation under lockdown students and schools have experienced disruption in their learning so YouMe School, Biratnagar has tried adapting to online learning as to involve every student is still a huge challenge  for us. But our teachers are connecting with our students via audio phone calls and engaging them with assignments, making daily reports and following up with them everyday. Likewise, we are still having problems connecting to families who have no access to the internet and proper equipment at homes.
---
<Online School Project>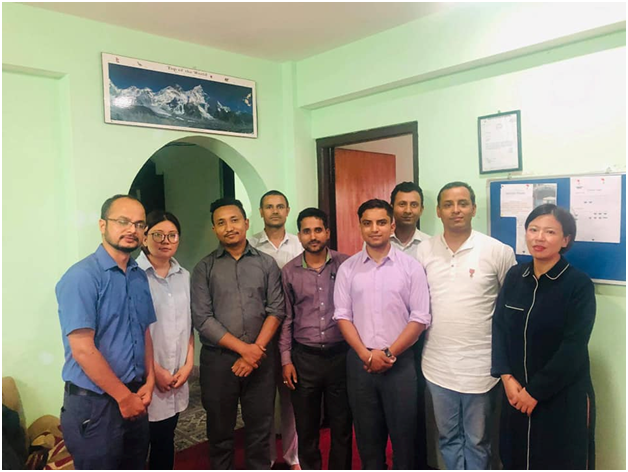 We officially started our Online Class from 2nd of June 2019 in Balamta and Baraha, Limchungbung for Science, Maths and English classes three days a week. Before starting the class our teachers from Kathmandu and teachers from Baraha had 2 days orientation and discussion session in Timi Ma Nepal, office Kathmandu.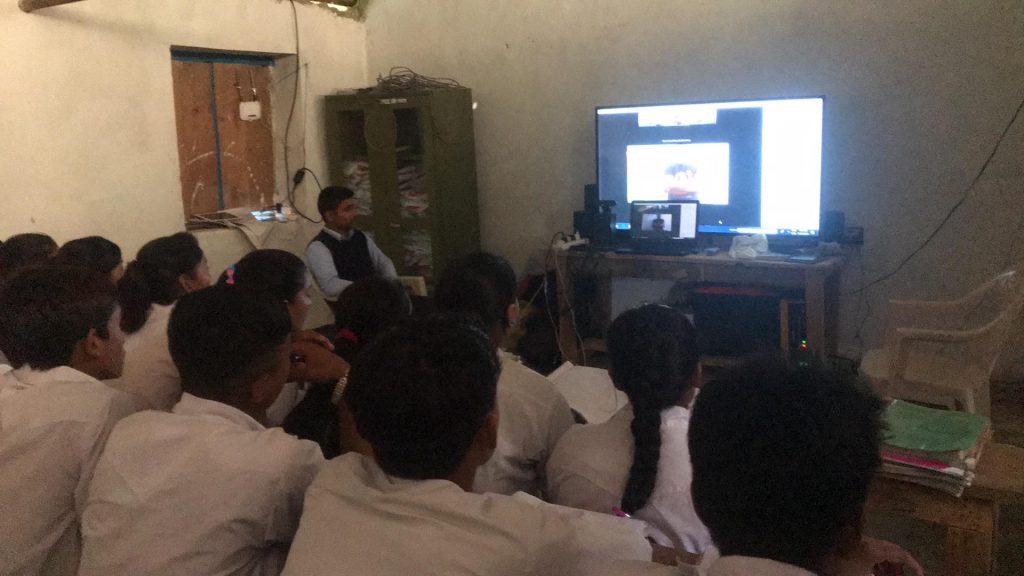 Update on SEE Examination Schedule
As the world fights the global pandemic Covid-19, most of the schools around the world are still closed down and the much awaited SEE Examination scheduled to be held on 6th of Chaitra 2076 (19-03-2020) was postponed  with the growing threat of Coronovirus outbreak, until further notice. 
---
<Japanese School Bags Support Project>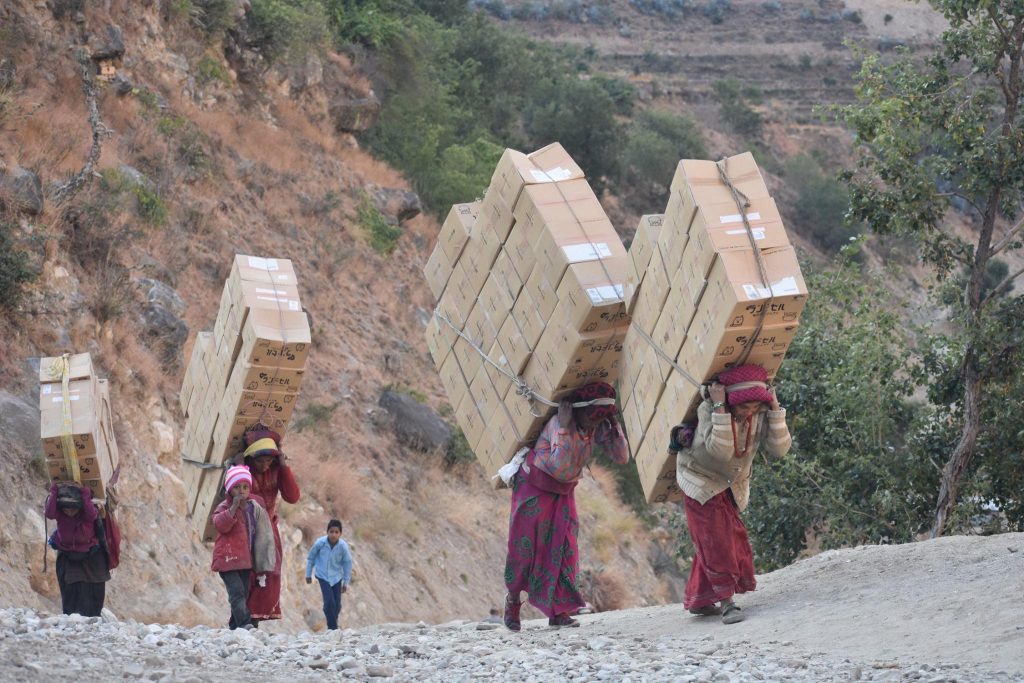 YouMe Nepal has continuously been working to fulfill the vision of quality education and working on innovative ways to address the educational scenario in the community.
We are on a mission to co-create sustainable communities through knowledge based intervention and we ensure our every kid feels equally important.
We support the students to find what they want in their life and show them a path to achieve their cherished dreams.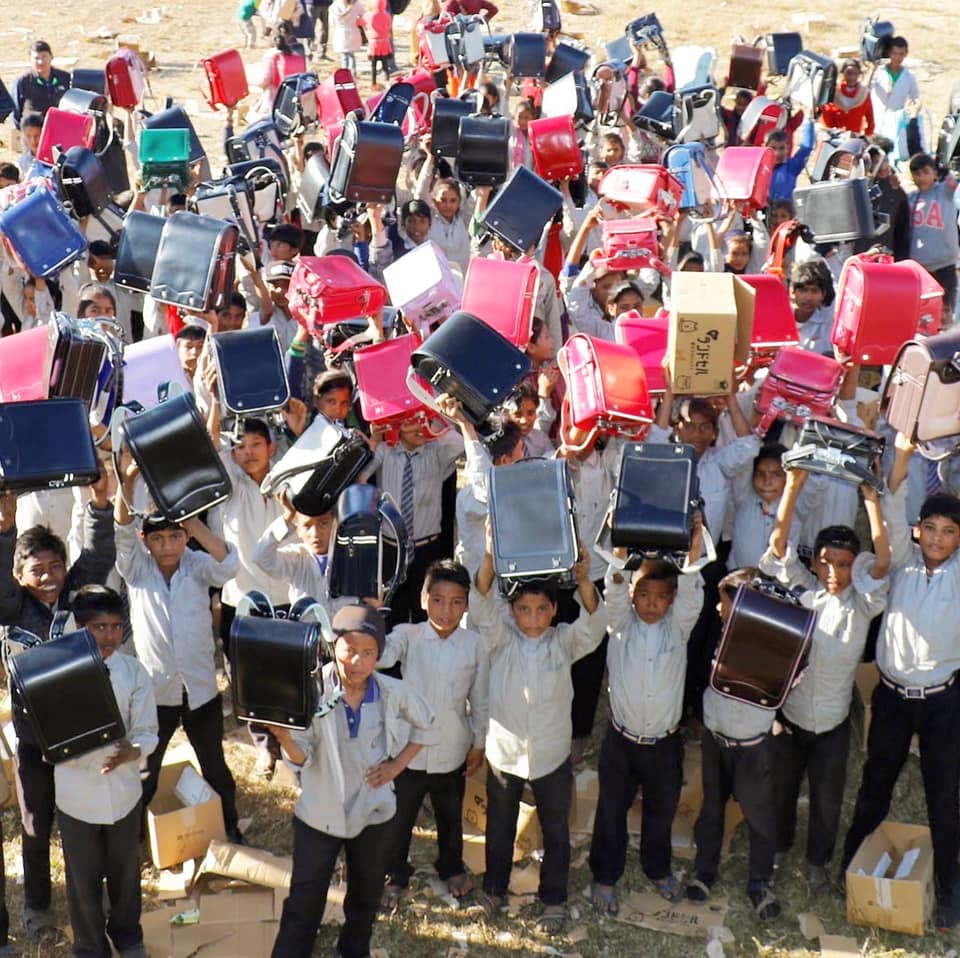 When we launched our Japanese Bag Support Program the only objective we had in our mind was to reach out to those students of remote areas of Nepal who struggle everyday to carry their books in their hand or a plastic bag alongside walking hours to get to their schools. Besides, the quality education concerns there are several government schools' students who lack basic essential necessities like a proper school. Hence, we selected various schools from Grade IV-VIII from 7 districts including Khotang, Taplejung, Sunsari, Panchthar, Udayapur, Okhaldhunga and Ramechhap in eastern part of Nepal and supported them with 5118 Japanese Bags.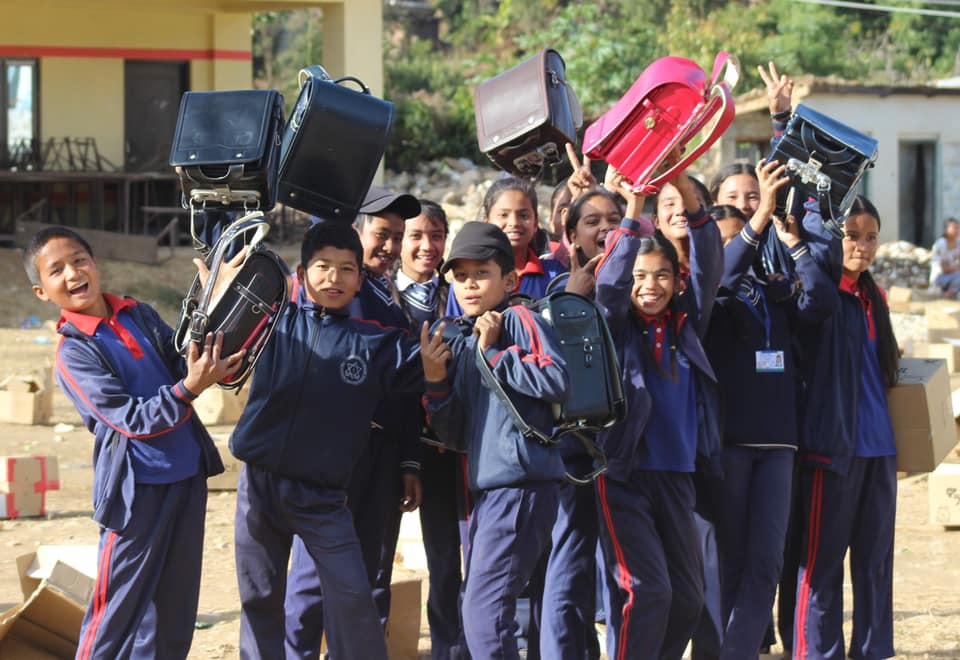 We have always worked closely with the community knowing the needs of the children in general.
It might come as a surprise to see students not having a proper school bag to carry their books and regular supplies causing them to lose their belongings most of the time. So, our "Japanese Bag Support Program" aimed to facilitate these students with a school bag that can help them make their daily life convenient and normal.
Similarly, we hope this can be a motivating factor to students to go to school hassle free, improve in learning conditions as well as help in maintaining the number of students' attendance in school for education.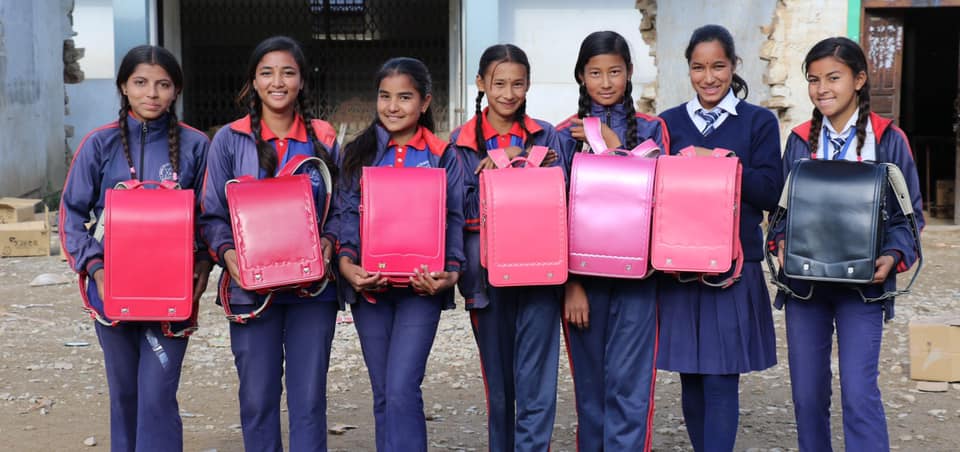 The project was carried out after vigorous research, data and survey collection from all the schools we were associated with.
We express our gratitude towards all supporters and well-wishers for their kind cooperation and encouragement us in the completion of this project.
---
Thank you for reading.
See you next time.