Thank you so much for your support.
On August 4th, 2018 we started a crowdfunding page and we were able to reach our target because of all your support.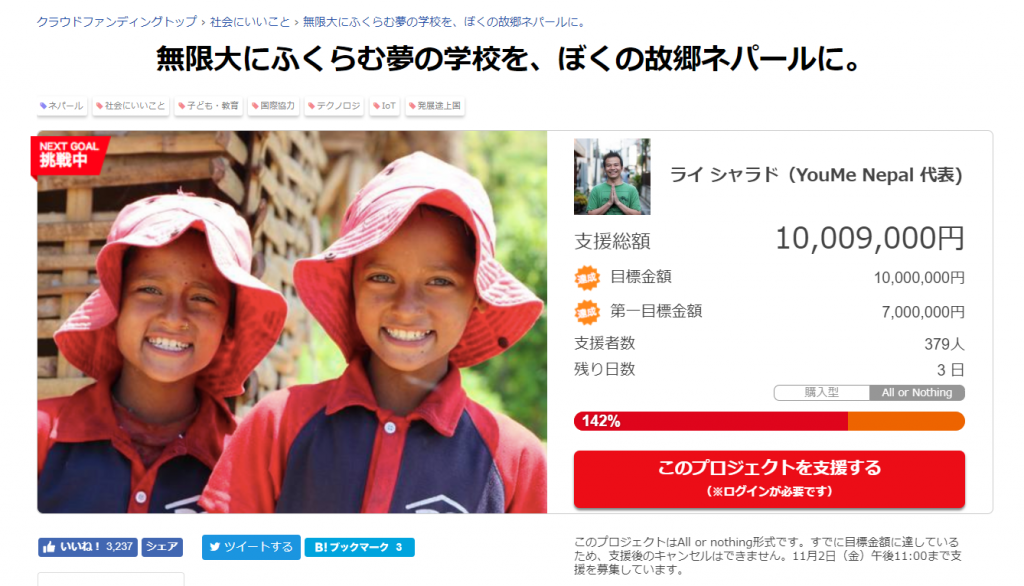 Our CEO would like to say a word of thanks to everyone.>
"I really appreciate that all you guys believed in our dream. I want to change Nepal for
all the kids so that they will be able to follow their dreams in the future.
You guys believed in my dream knowing that it could be real and that made me really happy.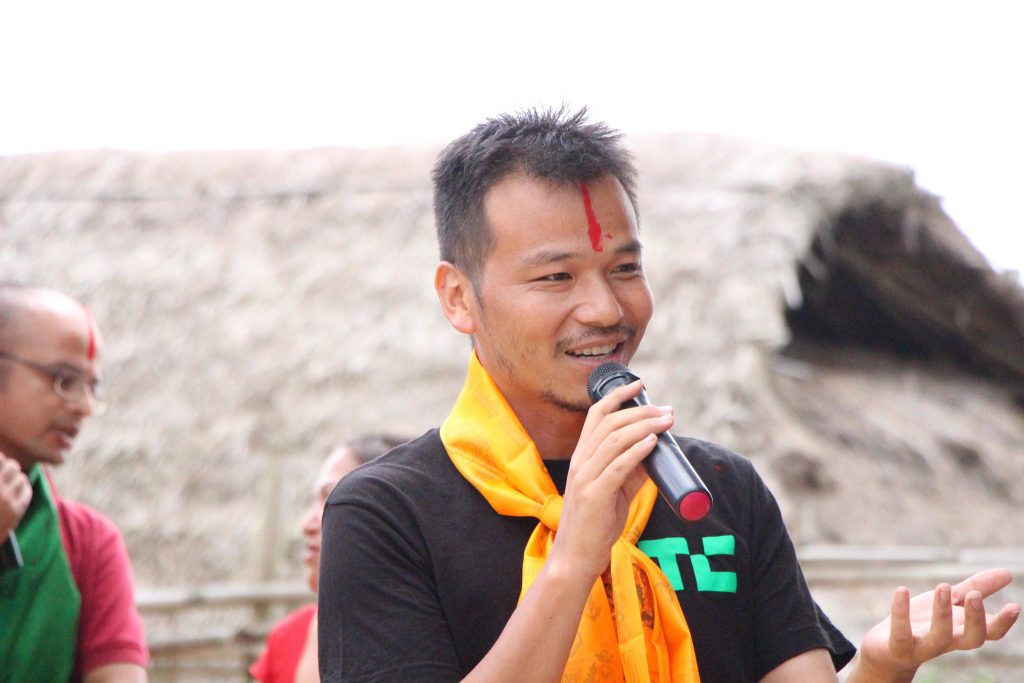 Mark Zuckerberg once said, "The biggest risk is not taking any risk." I started this crowdfunding page with lots of mixed emotions because I was not sure how many people would actually want to support us.
But I knew for sure that if I did not even try it, I would regret it for sure.
I believed in that and I am really happy that so many people supported us and it was more then I had expected.
I'm really moved and touched and now it feels as if my responsibilities have grown 10 folds."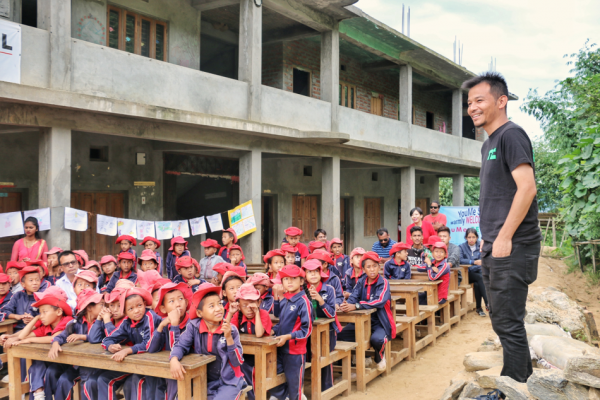 I like to walk on the path that no one has walked on.
I feel like I am actually making the way right now. It is really fun for me and Nepali kids are going to walk this path in their happy future.Thank you so much again to everyone who are supporting us.
Rai Sharad.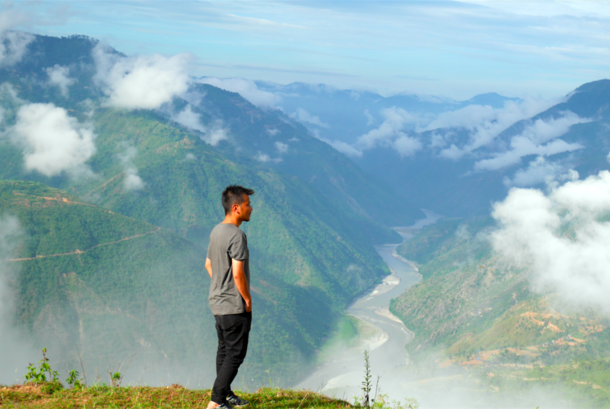 Recent reports in Khothang.
①YouMe School Festival
We had our school festival where the students danced and played music which they had been practicing everyday.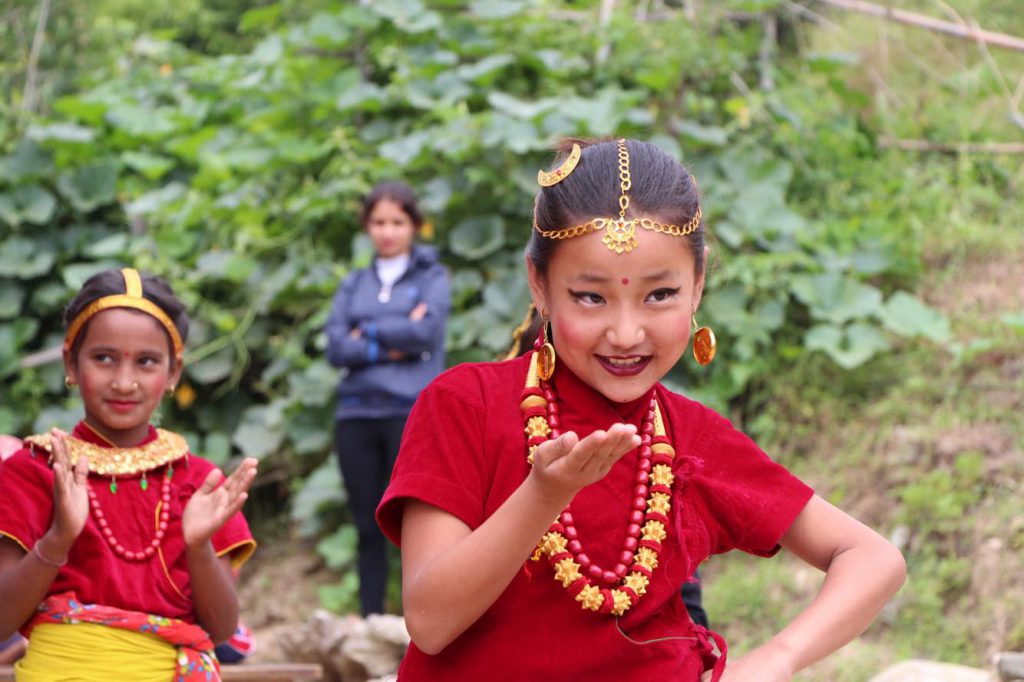 We had Rai's co-workers, The Mayor of Khotang, the principal, and, parents attended the school festival.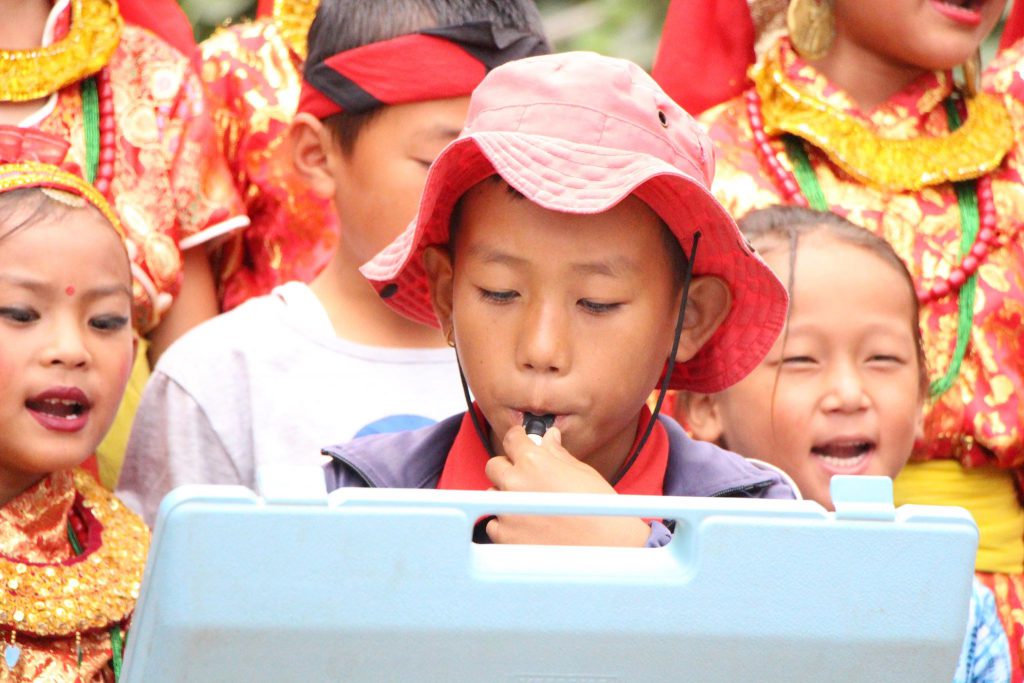 You are able to see the report of this festival under history through our homepage.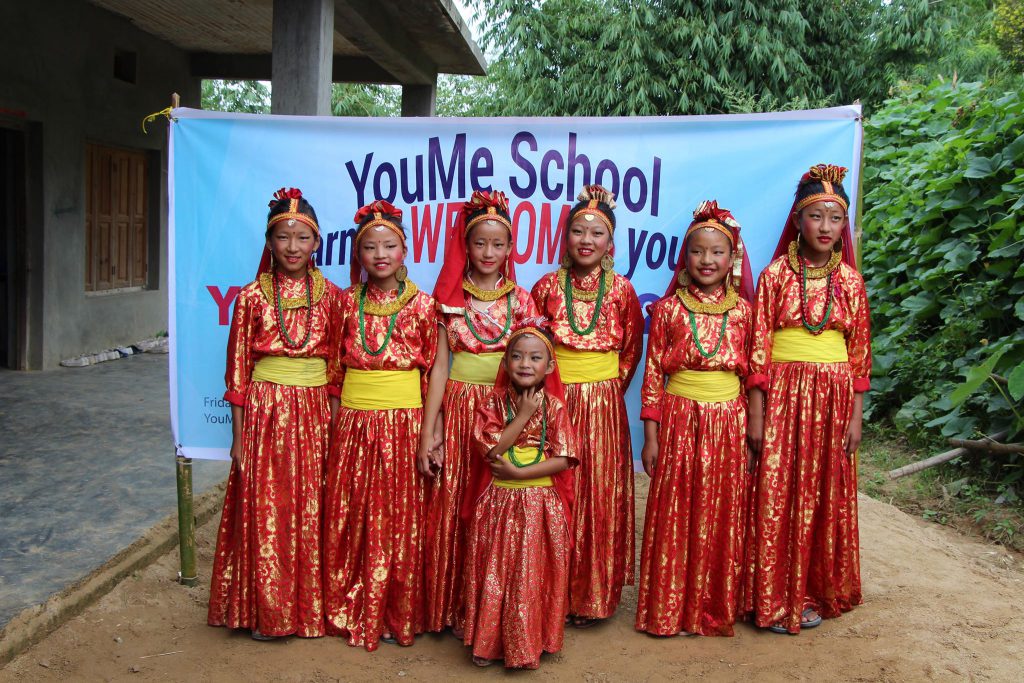 ②Reports from Mr.Akita
Namaste! I'm Akita, working in YouMe School as a volunteer,
The rainy season has just ended and we are back in the dry season again.
In this season, we are able to see the most beautiful view of the Himalayas. Even from Khothang, we can see the Himalayas everyday. Khothang is at the foot hill of the Mt. Everest.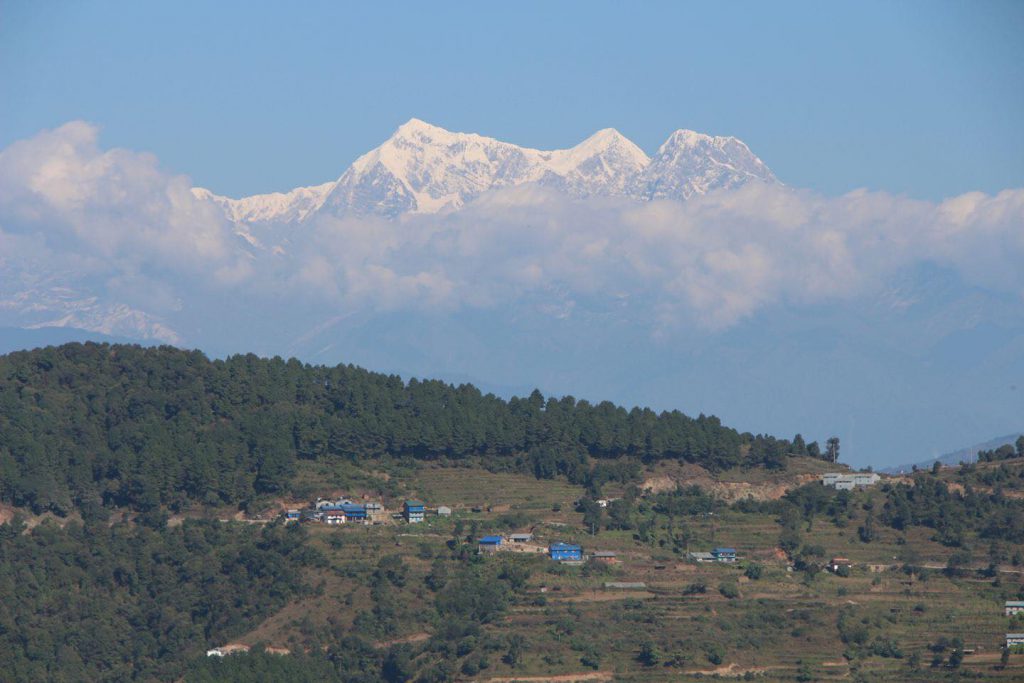 Well, there were exams from late September to early October.
After that, Fourth and Fifth graders harvested carrots and radishes. Radishes had grown quite well we were able to harvest 26 kilos.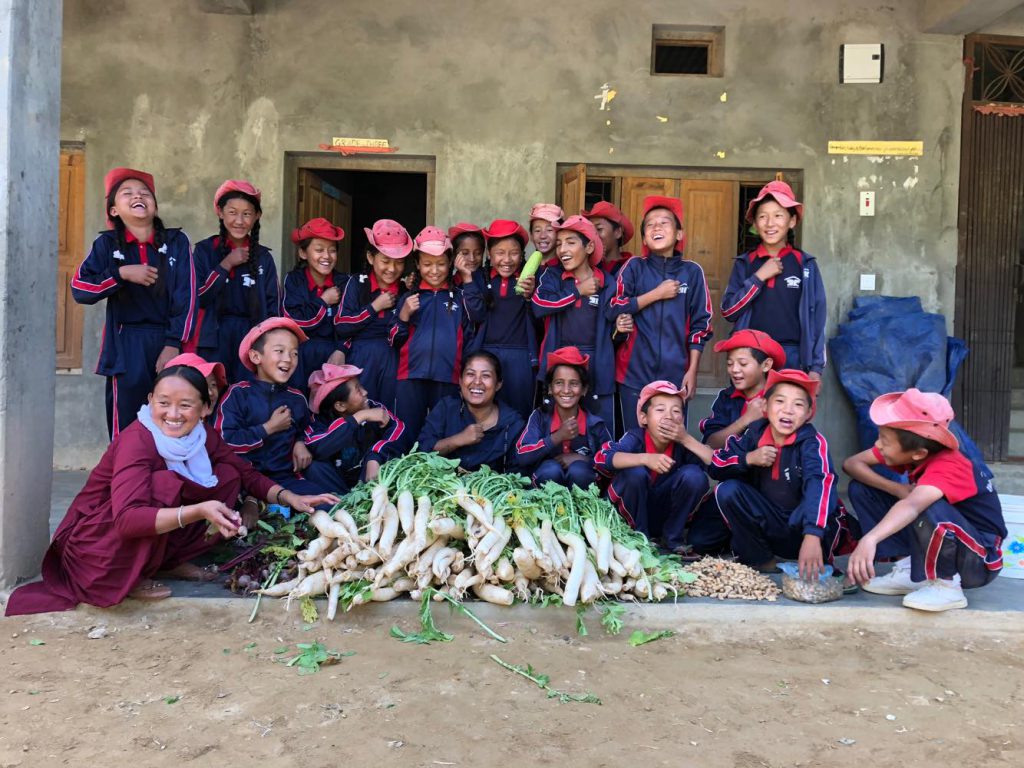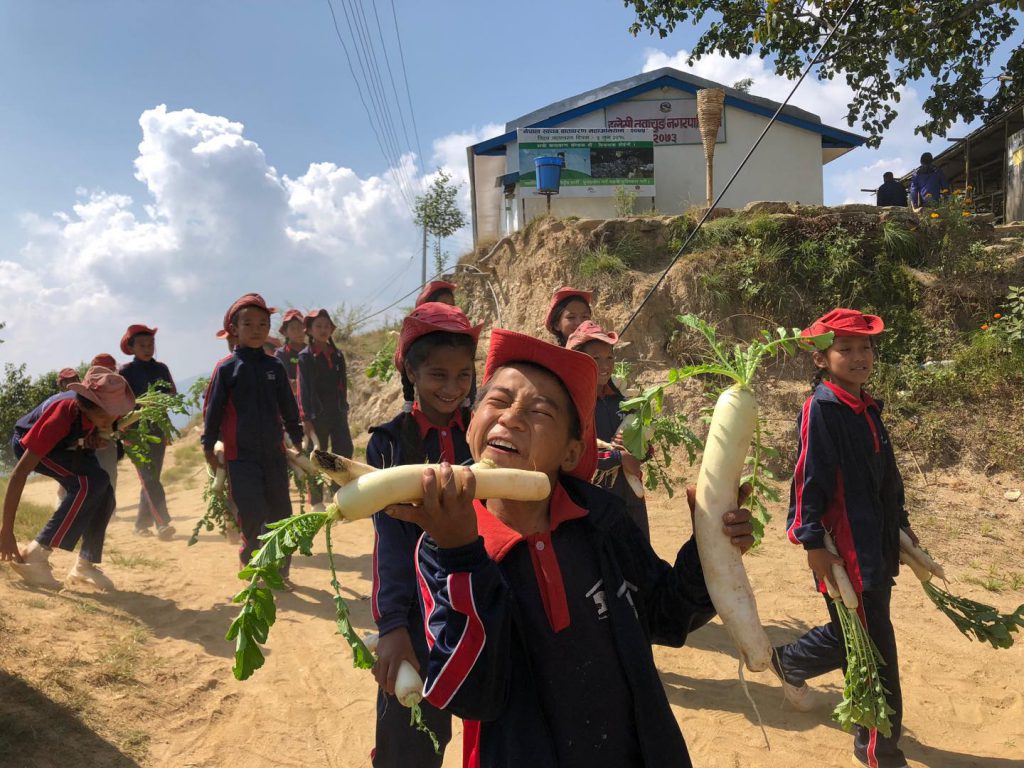 The same day we harvested, we went around the neighborhood to sell the radishes and were able to sell all the radishes.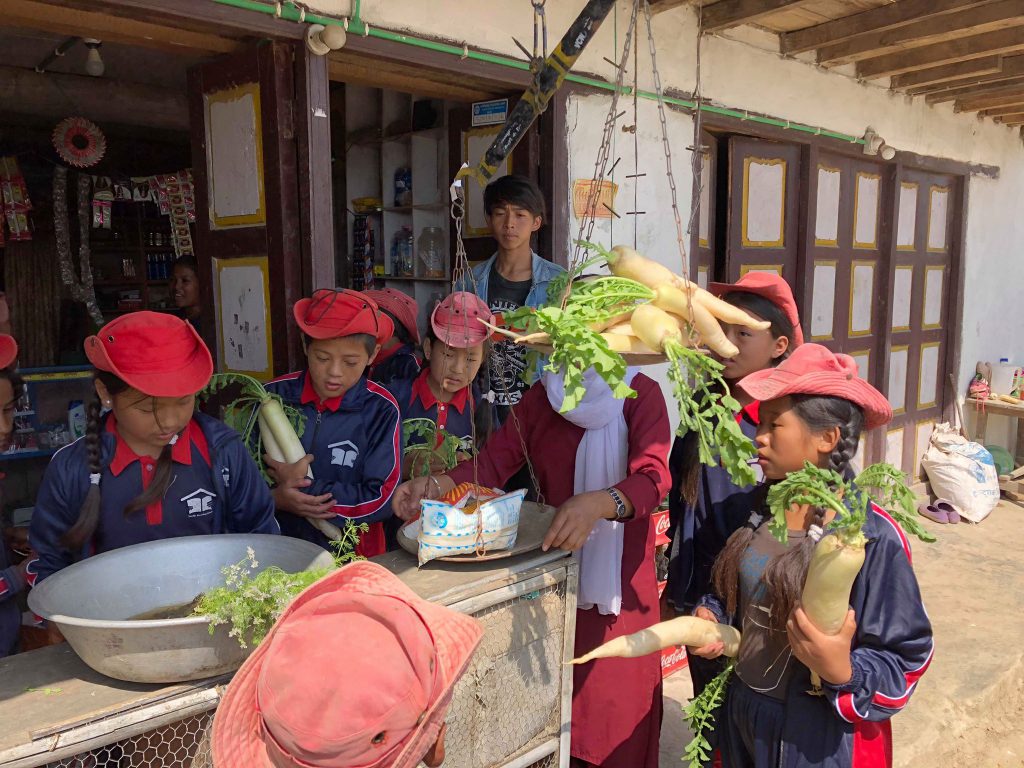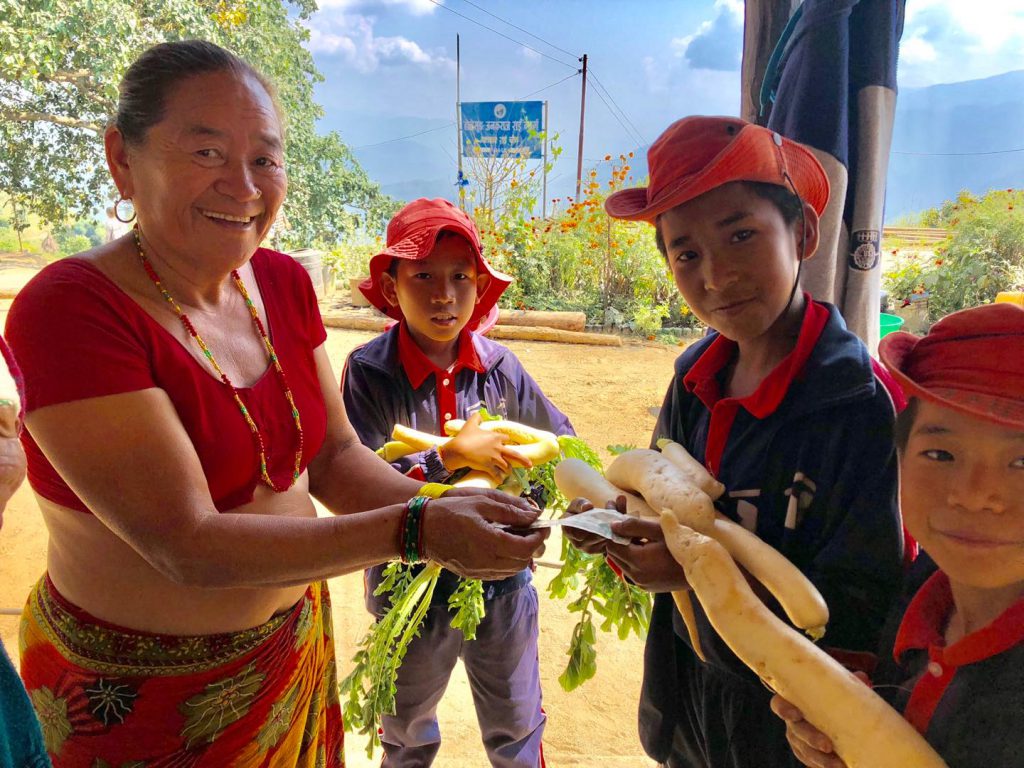 Almost all schools in Nepal, students learn everything by only reading from the textbooks but at YouMe schools they learn everything by actually experiencing it.
When we grew the vegetables, we cultivated the soil and planted seeds. After that picked the weeds from the garden, observed and sketched the vegetables.
During the harvest season we harvested and sold the vegetables.
I thought it is more easier for the students to understand by learning how to do it rather than just reading it.
According to the book, " The Learning Pyramid"  understanding rate by lecture from the teacher is 5%, by reading is 10%, by actually doing it hands on is 75%, by teaching somebody else is 90%.
This result shows us how important it is to learn by doing something.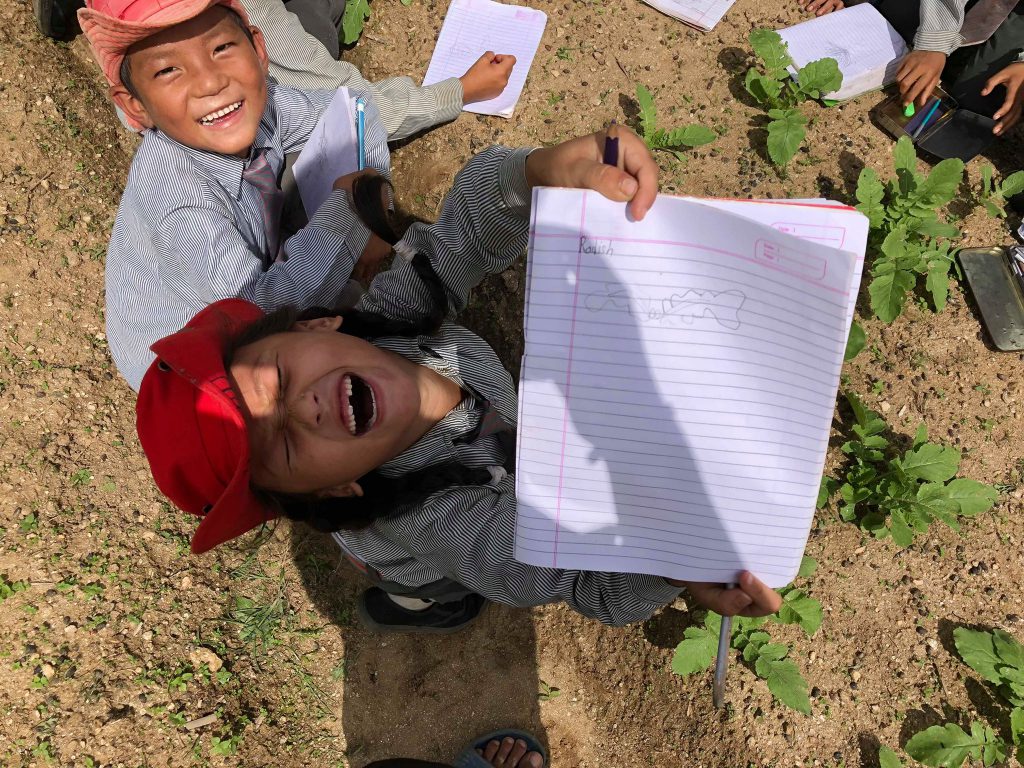 This time, they learned how to grow vegetables by doing it themselves so the understanding rate of learning is 75% right now.
In order to increase the rate, they need to teach someone.
Next year, the lower class students are going to participate so they can teach them.
The ration of learning is going to increase to 90%.
Also, what teachers need to do for students is to re-create the system and classes and give them advices.
We started this challenge starting this year and we plan to to continue this next year and want to make this a fulfilling learning experience.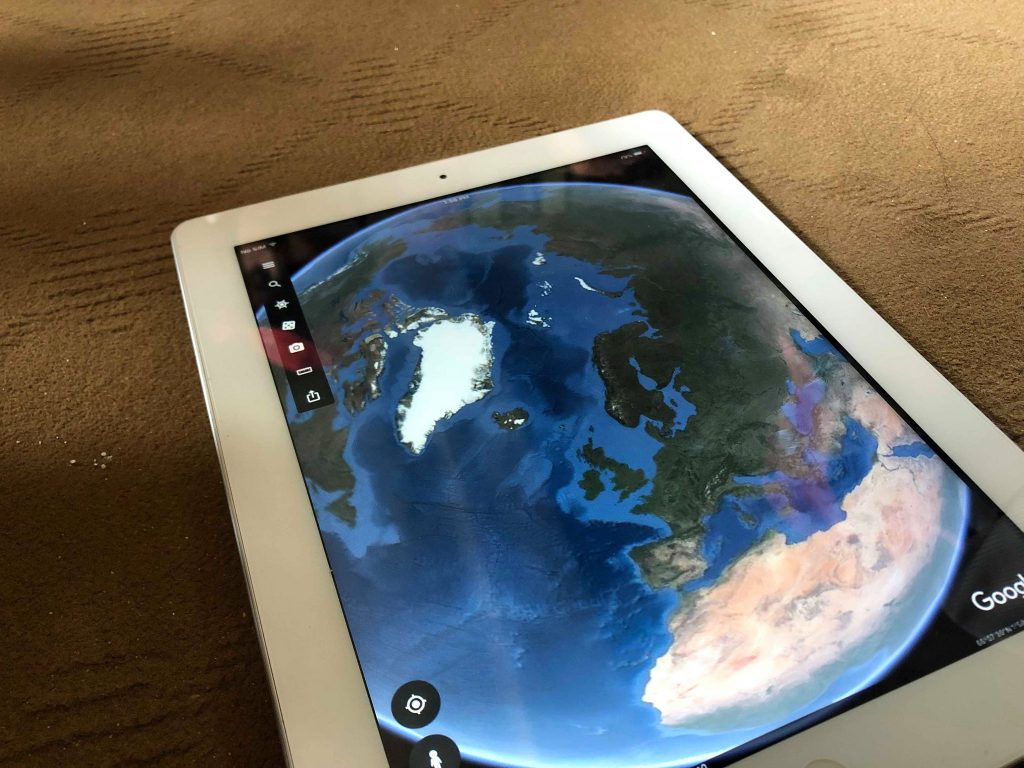 Also this month, out of the 50 iPads we received the first 20 iPads from Softbank.
We wasted no time in installing Google Earth so that the kids can look up different countries. They read some information and saw some pictures and got so excited.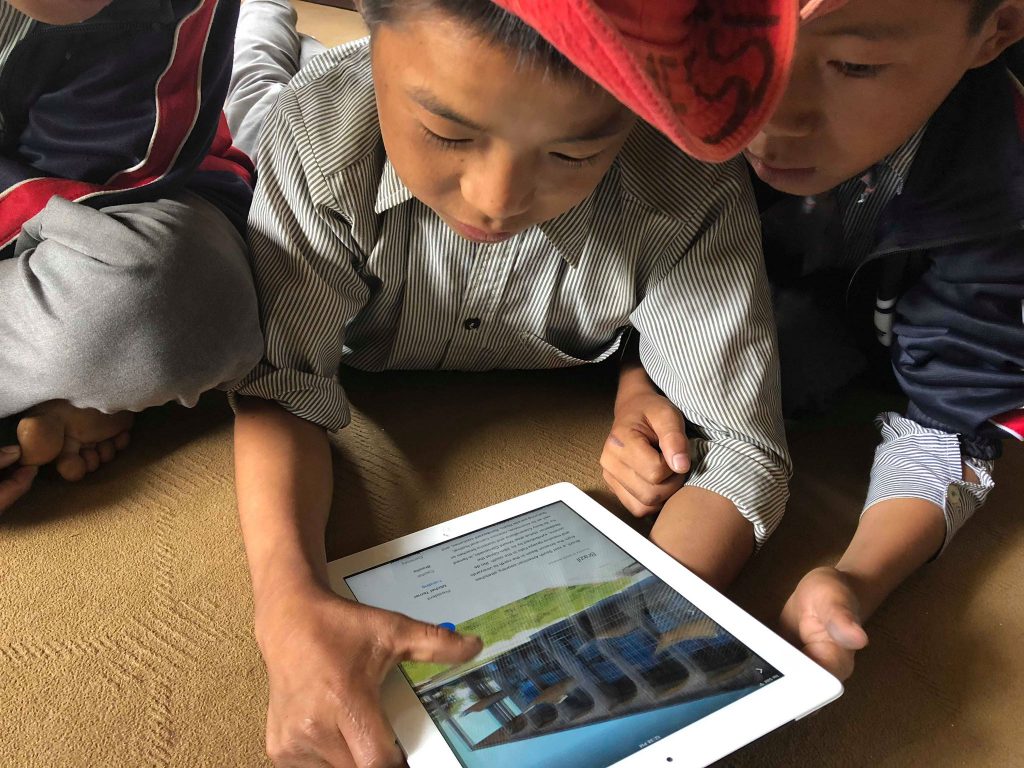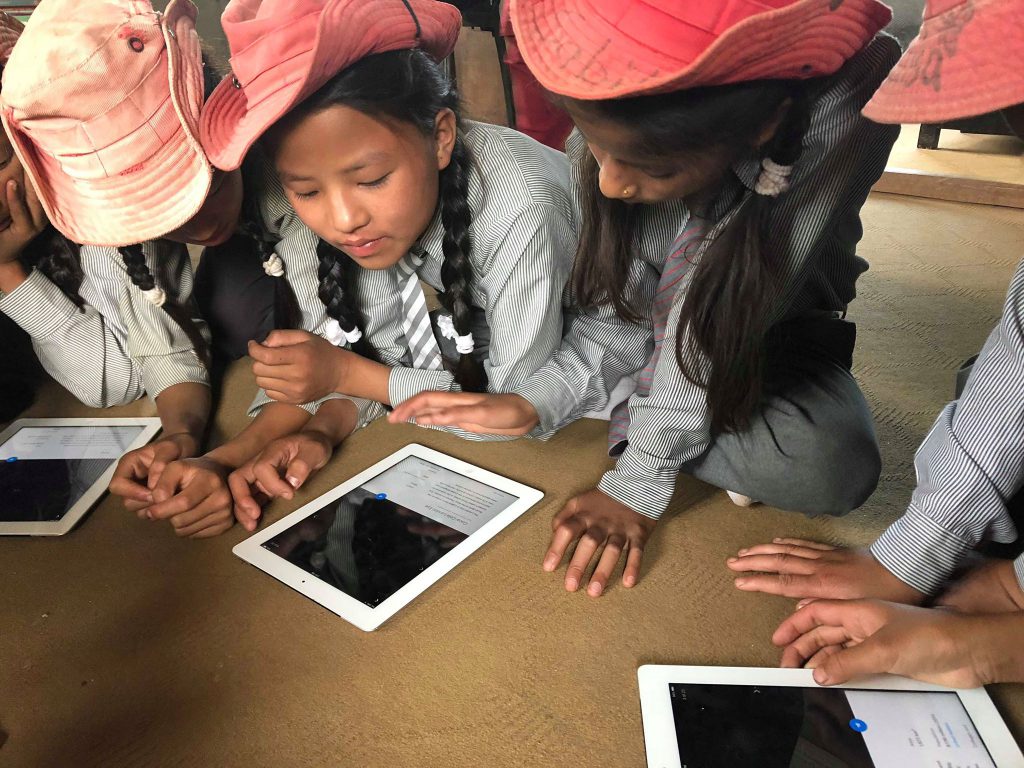 I am still thinking about how to use the iPads so we are going to install some other apps and want to find the best way to learn by using the iPads.
I think Japan is getting cold these days so please take care.
Thank you for reading.

---
【Recent reports in Morang】
①Reports from Mr.So.
Namaste! Hello.
My name is Hiroki So.
This summer, I worked as a volunteer for 1 month in Kothang and for one week in Morang.
In this report, I am going to tell you what I did and what I thought about YouMe Schools.
After reading this, if you feel like I want to go Nepal or I want to work as an intern then that would make me really happy.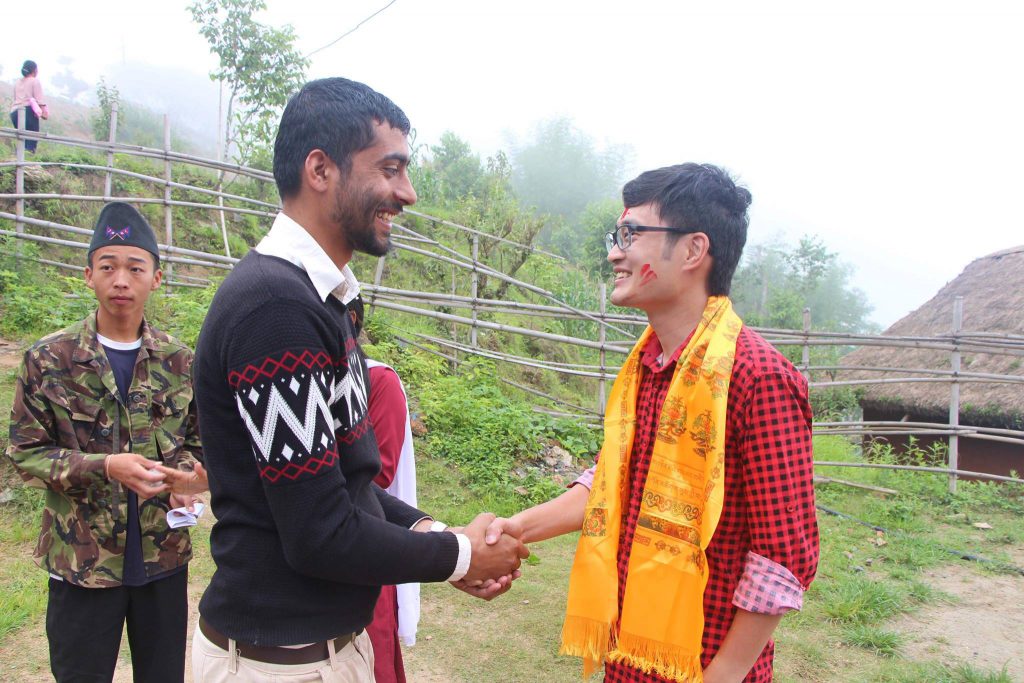 ■Why did I go there?
In a nutshell, I wanted to know about educational environment in developing countries and wanted to help within the best of my ability.
In developing countries, everything is behind such as education system, human resources etc. then other developed countries. I wanted to see with my own eyes, how they are fighting against it or approaches they are taking it improve it.


The reason why I think this way is because I want to be involved in education support in developing countries in the near future.
YouMe Nepal's CEO, Rai gave me that drive that keeps things exciting and interesting for me to learn in form of YouMe Schools.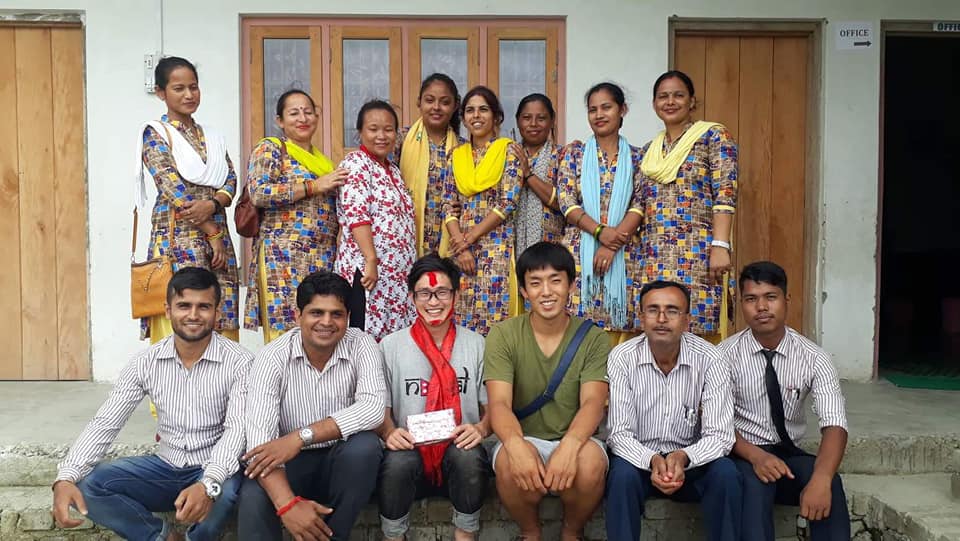 Before I actually start working I wanted to get an image of what I'm really getting into.
And even while I was doing that I wanted to contribute for YouMe Nepal and also for the development of Nepal.
That's why I went to volunteer there.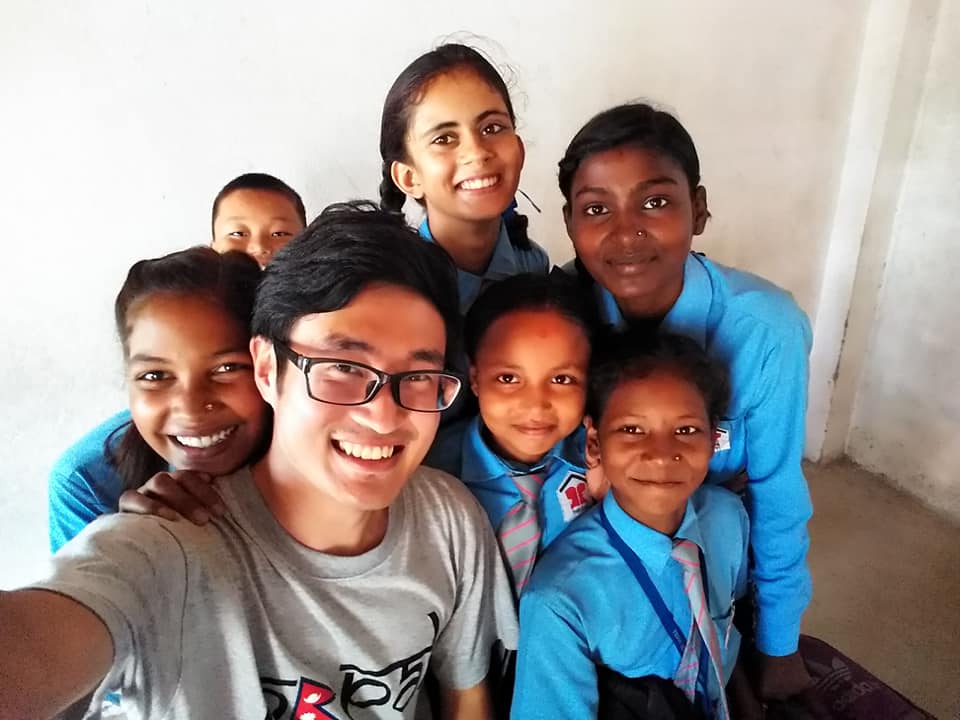 ■What did I do actually?
【Kothang】
・Made soccer goals and green house.
・Held Tanabata event.
・Planted cherry blossom.
・Support for crowdfunding.
・Proposal and institutional system for project training teachers.
【Morang】
・Taught Japanese and Japanese culture in free time.
【At both schools】
・Support team for public relations.
・Shared my opinions and provided proposals to the management.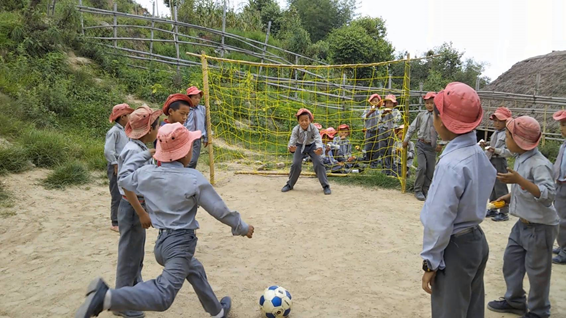 YouMe school environment is a mystery box full of challenges.
If we have an idea and the potential to make it into reality then we can challenge ourselves to make it happen.
Even if something is not enough we somehow manage to overcome it. Teachers and all the staff members get together and do their best to make it happen.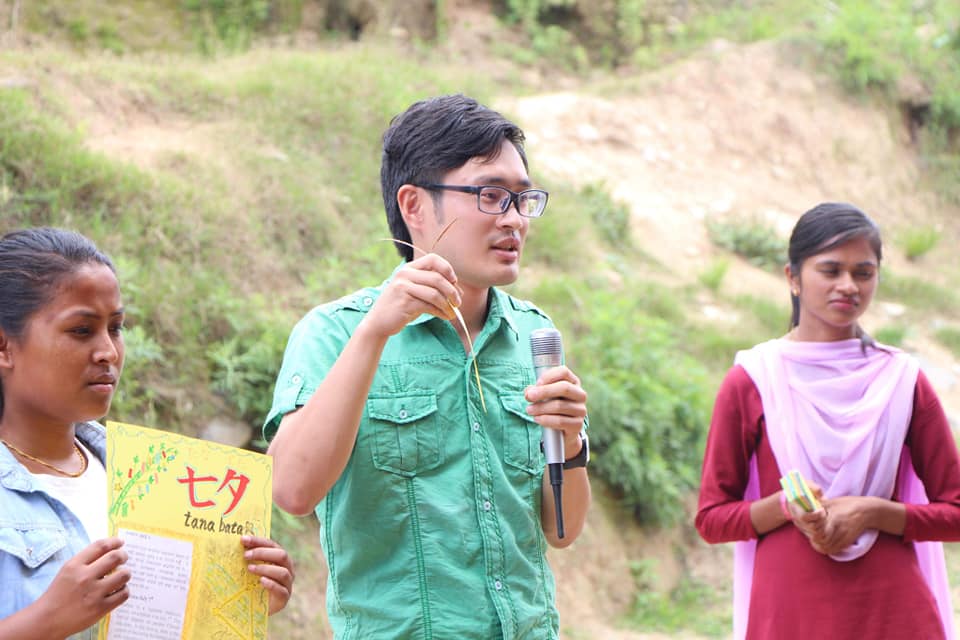 I was fully aware of the things that I did and what I did is always going to be a part of me. In order for YouMe schools to be there for all the future students we need to reform the management. We can not keep the management out if we are going to make YouMe schools better.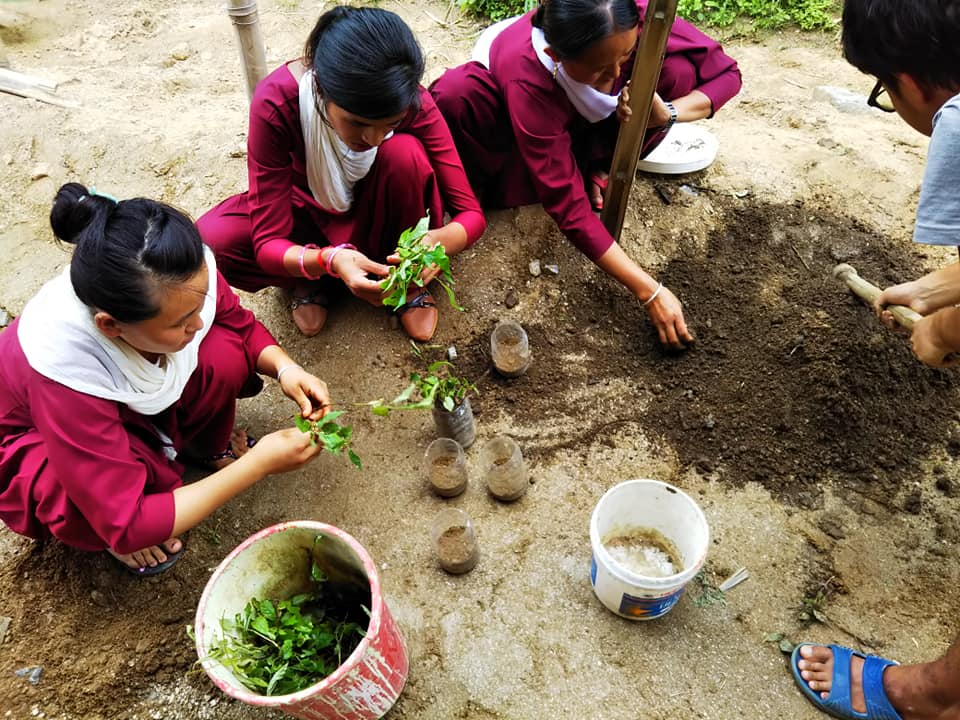 While doing my daily activities, I speak with the teachers and staffs. Also, I'm always on the look out around the schools to come up with any ideas.
We'll have three or four ideas and we'll get together, consult, and work towards one goal. Theses precious memories that I have made is all thanks to YouMe School.
It was a great place to share my knowledge. Sometimes I felt that I never had the opportunity to experiment and because of those experiences I felt that I have found my goal to acquire more knowledge for the rest of my remaining school life.

■Notices
Actually, I've been here before once, two years ago. It was only for two days but I remember that I was so excited about being part of a big change.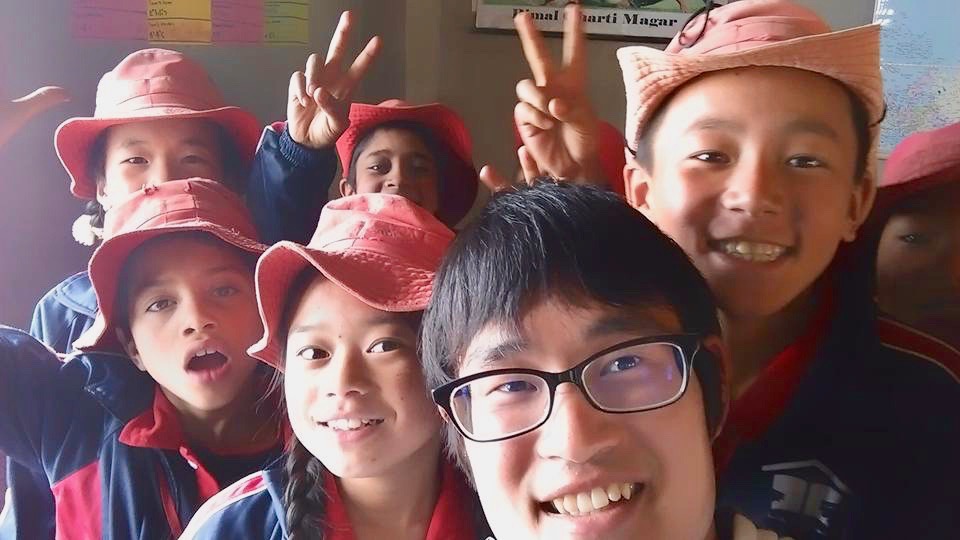 Since then, I've been working in this school as a volunteer and I've realized that there are many things we have to deal with.
On an another note, we have installed a new equipment, opened a second school and build a strong connection with our community.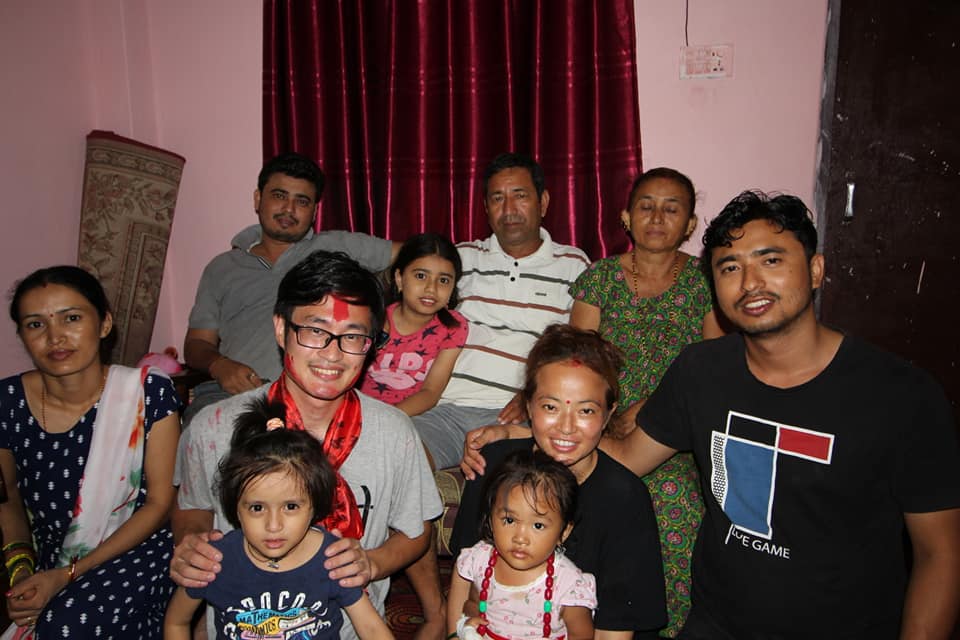 All the change has made wave for the future and it has become an important motivation for me and everyone at YouMe Schools. I got something important more than I thought through this volunteering program. Also, I feel that I have learned something that cannot be replaced.
I have come to get a better understanding of Japan, getting to experience of what I want to do in my future, felt the warmth of the hearts of the people and overflowing love for Nepal through " YouMe School".
Something that I will not realize without leaving Japan and living in the other country.
Also, I went to the second school so I was able to compare to the first one.(Right now, they are currently working on the third school.)
Everything, I did seems like it was only yesterday and it was so nice and special for me.
Thank you so much for everything! See you again.
②Reports from Machii in Morang.
Namaste! I am Matsui working as a volunteer in YouMe School in Morang.
There are many Indian people in Nepal and there are many festivals in a year. Depending on the area we have different festivals.
Out of all the festivals, Dashain and Tihar are the most important for Nepali people.
During this festival, every family sacrifices chickens or goats. Put tika, which is made from rice, powder of vermilion and yogurt that they put on their foreheads to celebrate.
Before the festival, teachers put the tika on their students' foreheads.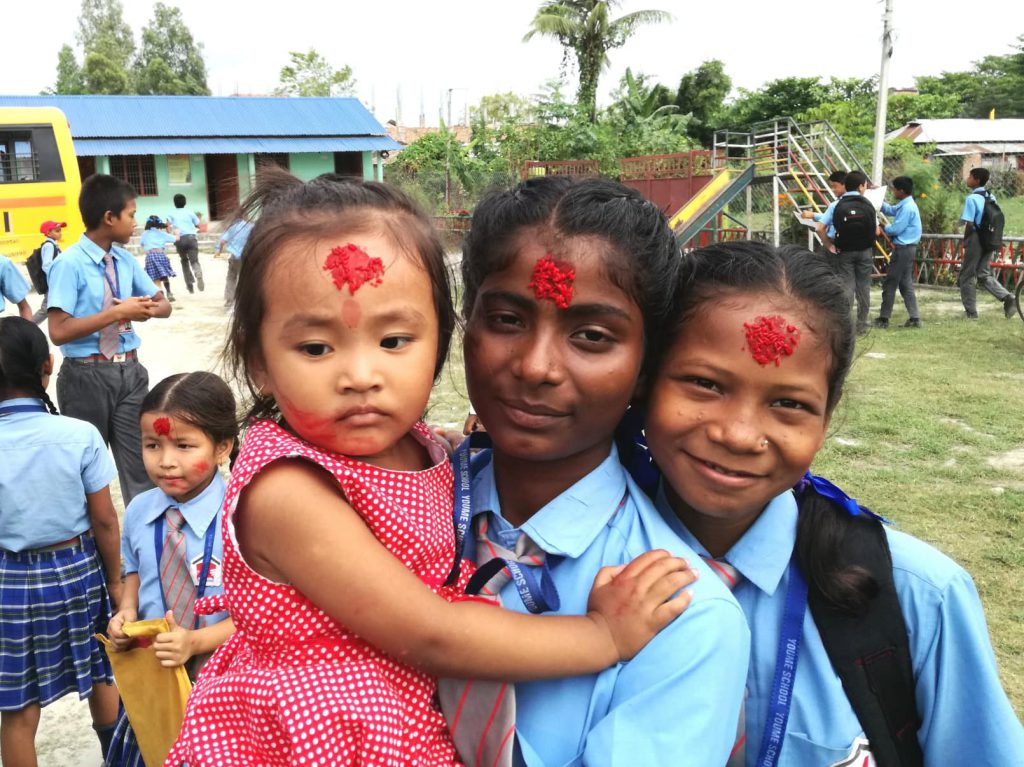 There was exams before the autumn vacation. It was 10 days long, an exam on each day.
This picture is during  the exams.
They study hard everyday so I am pretty sure they will pass with flying colors. After, the exams there have a month vacation which they spend with their families.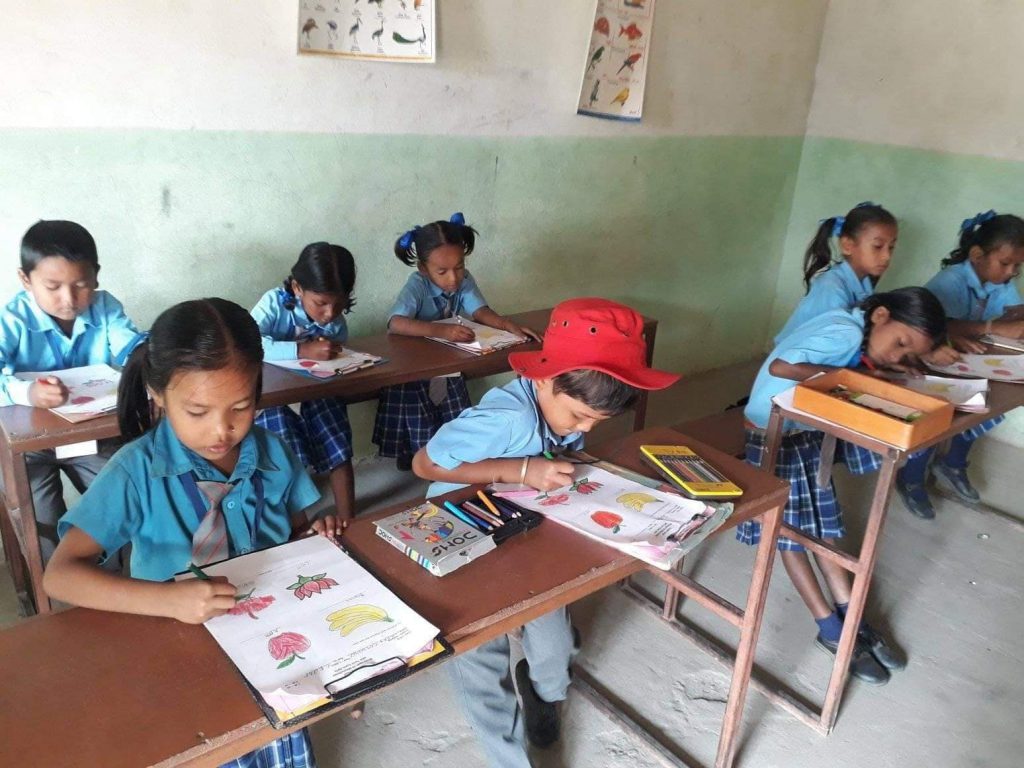 Nepal is a very diverse society with many different languages. Some students cannot speak Nepali nor English, so it's hard for  the students to understand their teachers.
I am particularly worried about their early school years. I feel like it's affecting their everyday school life.
I wanted to change this situation so I held an English speech contest before the exams.
The speech content varies depending on the students grade level. They practiced for one week before the event was held. I plan to make this a yearly event and I also want to come with some different opportunities to use and learn English.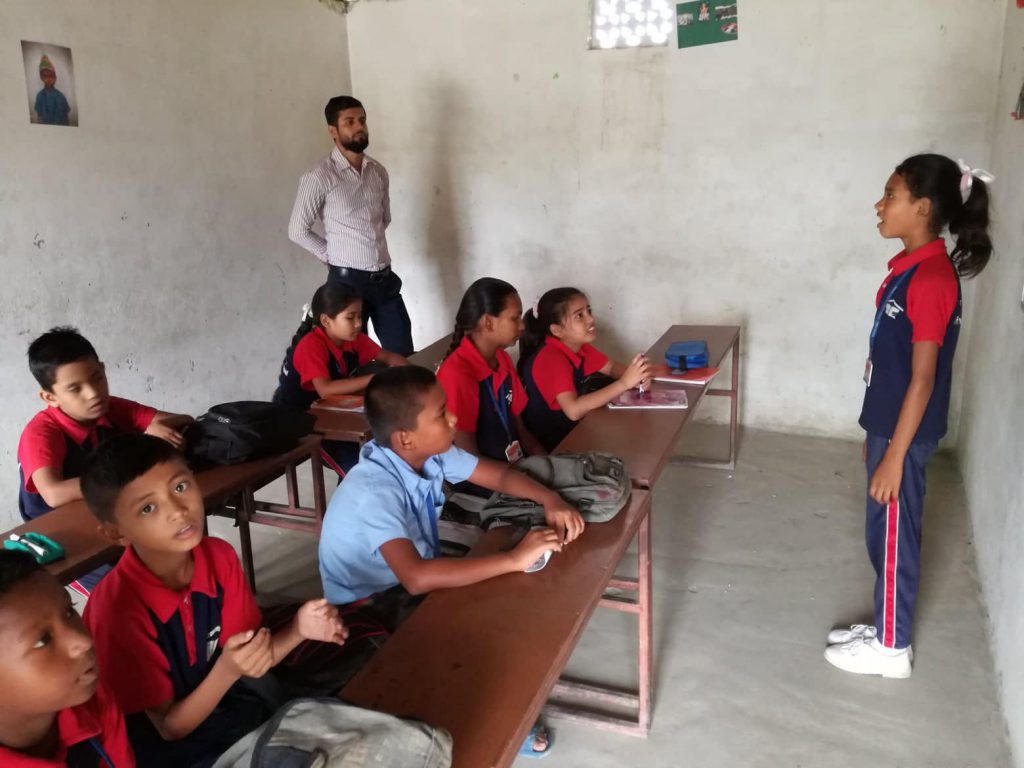 I will be here for two more months so I will do my best for this school, so look forward to seeing that.
Thank you for reading everything.

---
【 Famous Japanese comic artist, Ms. Morishita and YouMe Nepal collaboration!】
We made this kite caps with Ms. Morishita, who is a famous comic artist in Japan.
It is handmade and made from 100% Himalayan yak's wool.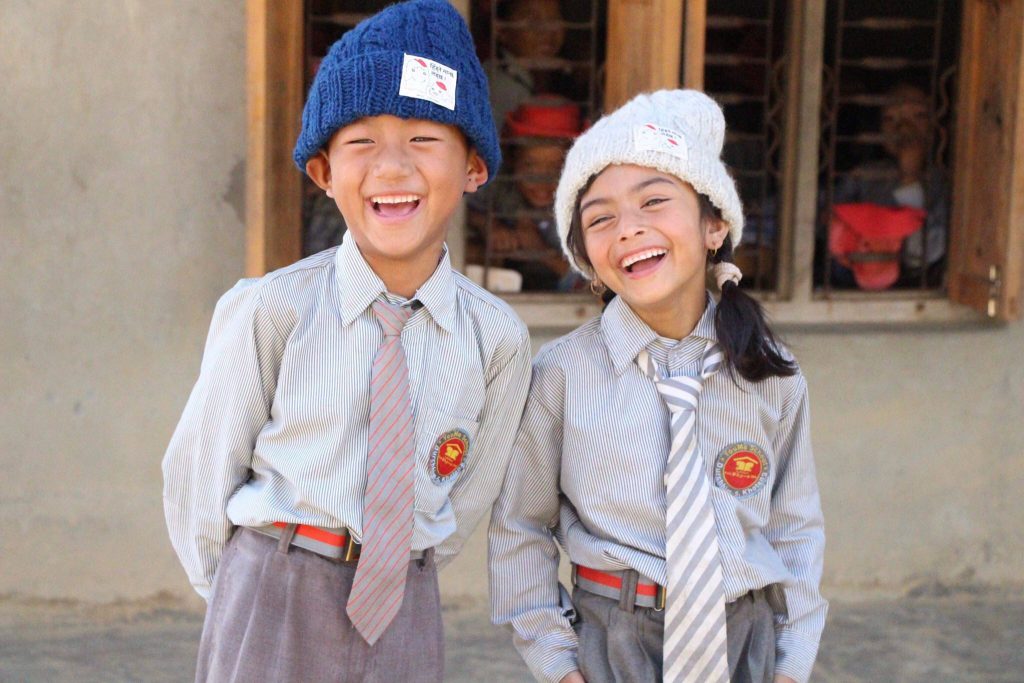 The writing is from her anime meaning,
" The person who tries will fail so don't be disheartened it just means you are trying something new."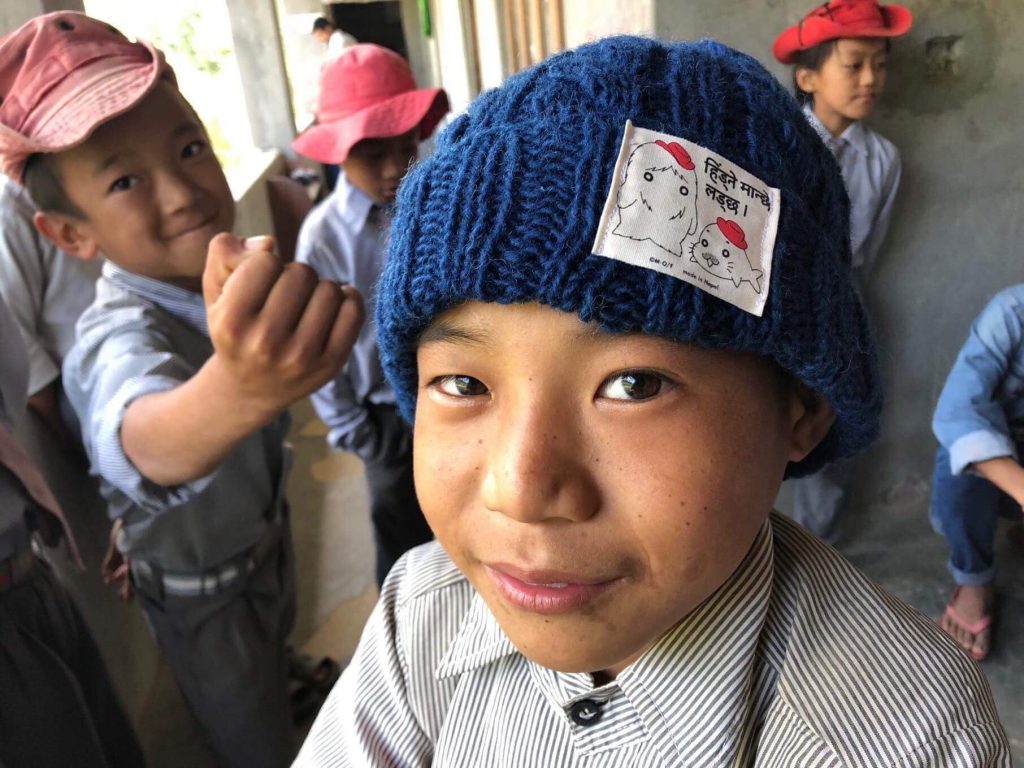 All the proceeds we get will be donated to YouMe Nepal.
Buy Now
Thank you for all for reading.