What is YouMe Nepal?
YouMe Nepal is an NPO founded by two dynamic youth of Nepal in an attempt to pay back to society as well as to inspire other youth to do the same.
The motivation behind the establishment of NPO lies in their selection as scholarship students to study in one of the finest schools of Nepal, which ultimately led their journey to Japan in pursuit of higher studies. While they feel fortunate to have obtained good education, many youth like them are compelled to leave the country in search of labor.
Lack of quality education is the cause of several social problems in Nepal. Realizing this, YouMe Nepal is committed in establishing and running quality schools across the country in manageable quantity. The uniqueness of these schools is that English is the primary medium of teaching. Moreover, unlike other Private Boarding Schools, the schools built by YouMe Nepal charge tuition fee as low as Government Schools maintaining the standard of service.
Founder
Sharad Chandra Rai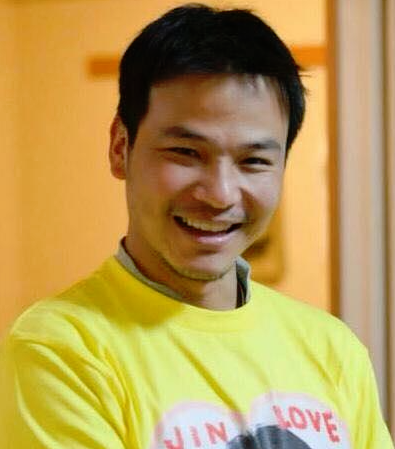 From: Kohtang, Nepal
Tokyo University Graduate (2014)
Q. what is your motivation behind this project?
A. 私はネパールの貧しい村に生まれましたが、一生懸命勉強した結果、今は東京大学大学院で研究をすることができています。なので、自分の村に学校を建設し、恩返しがしたいです.
CO-Founder
Dinesh Prasad Joshi (Ratala)
From: Bajhang, Nepal
United Nations University Graduate (2013)
I was born in a countryside in Nepal but I was fortunate to have obtained higher education in Japan. However, many youth of my generation in Nepal are not as fortunate as me. Lacking an access to better education, many of them are compelled to go and work abroad in countries like Malaysia or Middle East with a minimal money. Comparing what I had gone through in my life with my friends from the same village, I understand that education does make a difference in somebody's life. With a passion to educating children, I founded this project with Rai.
Mai Ogawa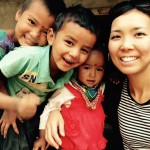 It was 2013 in Kathmandu when I first met Dinesh at APU alumni gathering. Dinesh was so quiet, each word he spoke was after deep thinking and consideration. He is quick to listen and speak less, thinking something every moment. I instantly thought he has something special in him. Sharad, I met in a kitchen of my office in Japan for the first time same in 2013. He was wearing a funny nit beanie, I was thinking if he is Japanese or Nepali. He himself was probably thinking funny to see non-stop Nepali speaking Didi(me). When I heard about YouMe Nepal from them, I felt in love with the idea like many people did. I'm so privileged to be a part of YouMe Nepal and committed to help in every way I can do.
Sachin Rai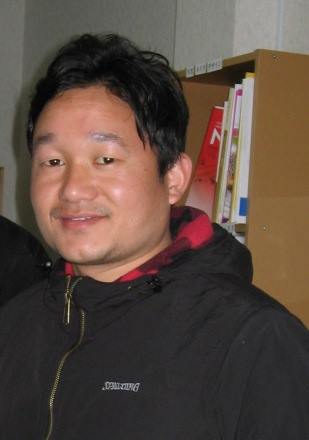 From: Nepal
Ibaraki University Graduate, Information Engineering (2015)
I was highly inspired by the projects, stories and goals of YouMe Nepal. With which I could initiate social projects on my own. I am really delighted and honored at the same time to be a part of this wonderful team working on a beautiful dream. I have always believed that proper education has power to bring change at the grassroots level. I shall give my best as a team member of this trust to work for the betterment of society, for better tomorrow.
Ryuichi Hayasaka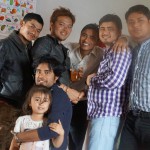 2009年にAPU(立命館アジア太平洋大学)で初めて会った時の、ライとジョシの2人の強い眼差しを今でも覚えています。当初はお互いが満足にコミュニケーションを取れなかったにも関わらず、反骨精神が溢れたその眼に強い親近感を覚えたのでした。その後、言葉を頻繁に交わすようになってから、ライの先を見通す意志、ジョシの本質を突く言葉には何度も刺激を貰ってきました。
生まれた国は違いますが、良い教育と、社会変革の必要性を幾度も感じてきた自分にとって、2人のような心の友に出会えたことはかけがえのない財産です。2人の夢は自分の夢でもあります。自分なりに精一杯ユメネパールを支えて行ければと思いながら、日々活動しています。
Chiyumi Nogami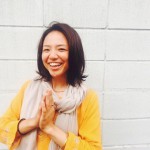 ライとジョシと同じ大学で4年間を過ごしました。
4/25に発生した地震をきっかけに、ふたりと再会。学生時代に強く刺激を受けたのは、遠くの国から本気で学びに来たみんなの、力強い眼差し。そして、彼らに負けられないぞ!自分もエネルギーが漲っていました。ふたりと関わっていると、そんな思いが蘇ります。YouMeの夢を実現することで、ネパールの国が良くなるだけではなく、ネパールと日本の強い絆がまたひとつ増えるはず。
Kaira Anzai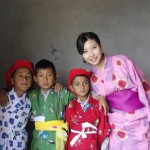 APU卒業後、2014年に東京でライに再会し、ネパールを訪問するライと一緒に、現地のカレーと彼の故郷を楽しみに同行しました。そこでの一週間、またライとジョシの夢に心を動かされ、帰国後YouMe Nepalに関わり今に至ります。
Yuriko Nomura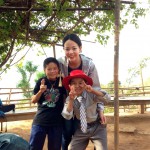 2008年にAPUでライに出会いました。卒業後の2014年に東京で再会し、彼の夢と行動力に感銘を受け、翌年4月にYouMe School を訪問しました。帰国後、YouMe Nepalのイベントに参加し、現地での経験を伝える活動を行っています。
活動実績
ネパールのコタン県に学校を建設 (2012年8月)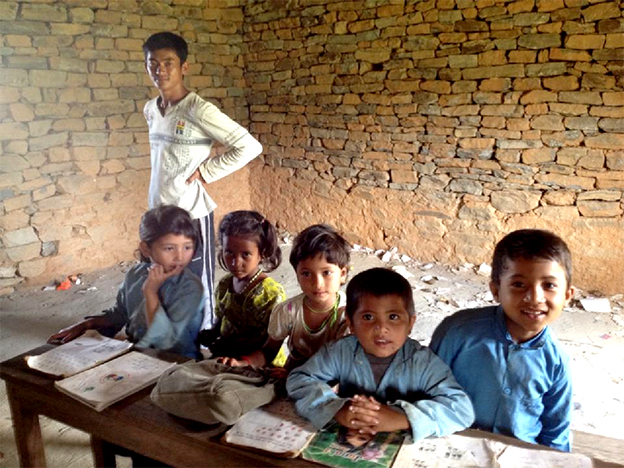 Sharad Chandra Raiさんの生まれた地域であるコタン県に学校を建設しました。現在は28人の生徒が勉強しています。
ネパールナイト (2013年6月5日、2013年7月17日)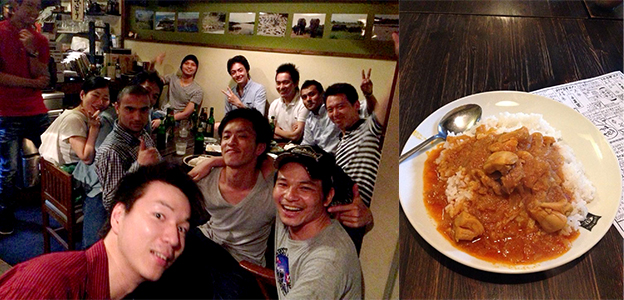 ネパールの代表的料理であるカレーを作り、販売しました。この2回のチャリティーイベントで、80人以上の方がお越し下さいました。このイベントの収益はYouMe Nepal Trustが建設した学校へ寄付されました。今後は都内でもイベントを開催します。
出前授業 (2013年7月18日)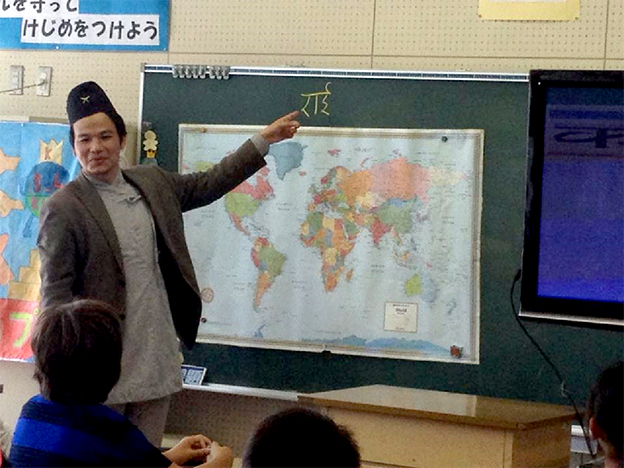 ネパール人留学生のSharad Chandra Raiさんがさいたま市立春野小学校で、ネパールの学校について紹介しました。
BBQチャリティーイベント (2013年7月27日)
BBQの他にネパールのTシャツやキーホルダー、マグネットなどを販売しました。